One person was rushed to the hospital Thursday evening after a shooting at the popular Coco Walk in Coconut Grove.
Miami Police said a male was struck possibly two times. Officers said the victim was found at a separate location. He was struck in the leg.
Several casings were found in front of the outdoor mall.
Detectives said two suspects are at large.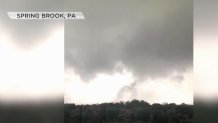 No other information was released.