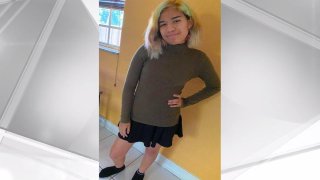 Miami-Dade police say they have located a 16-year-old girl who went missing in southwest Miami-Dade Friday morning.
Siana Arroliga was located safely authorities said.
She had been last seen in the 400 block of Southwest 78th Place wearing a black long-sleeve shirt and a beige skirt.
Arroliga suffers from anxiety and depression, and police believed she was not in compliance with her medications. She was discovered missing early on Friday, and allegedly left a suicide note.