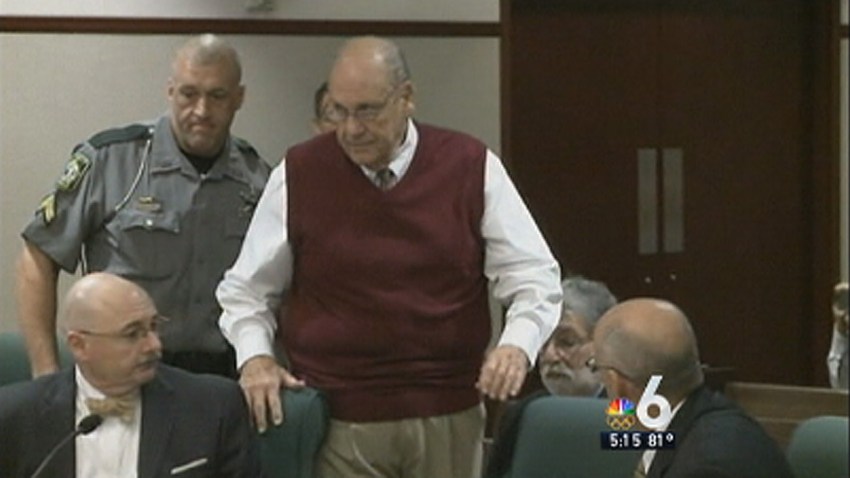 NO BAIL FOR EX-OFFICER CHARGED IN THEATER SHOOTING
Florida judge has denied bail for a former police officer charged in the fatal shooting of a man inside a movie theater. Judge Pat Siracusa watched a grainy video of the shooting and heard police interviews of witnesses before making his decision Friday. Curtis Reeves is charged with second-degree murder in the Jan. 13 killing of Chad Oulson. Authorities have said the men got into an argument when Oulson was texting during the movie previews.
OFFICERS TESTIFY IN FLORIDA SHOOTING OVER LOUD MUSIC
Police officers have testified that a Georgia teen died almost immediately after a Florida man fired repeatedly into his vehicle following an argument over loud music outside a Jacksonville convenience store. Officers Robert Holmes and Dawn Valentine of the Jacksonville Sheriff's Office said Friday they found 17-year-old Jordan Davis slumped against another young man in the backseat of the SUV.
ANIMALS FOUND DEAD IN MANATEE COUNTY
Investigators have found the remains of 20 dogs and cats and another 12 animals had to be euthanized after a discovery at a Manatee County animal sanctuary. Some 300 animals were rescued and are being housed in local animal facilities. An investigation is continuing.
BLACK BEAR KILLED ON INTERSTATE 4
A black bear was struck and killed by a car along Interstate 4 in Altamonte Springs early Friday. FHP says the bear wandered onto the interstate. The driver of the car that struck it tried to brake but wasn't able to stop. He was not injured.
1 DEAD, 3 INJURED WHEN WOMAN DRIVES INTO MEDICAL CENTER
One person died and three others were injured when a 78-year-old woman accidentally backed into a medical center in New Smyrna Beach on Thursday.
COPS INVETIGATE RACY PHOTOS OF YOUNG PEOPLE POSTED ON SOCIAL MEDIA
Pembroke Pines Police said Friday they're investigating after getting numerous complaints from young people who have seen pornographic pictures of themselves pop up on social media. Police said 18 people have contacted them saying they've seen their own racy pictures on either Instagram, Facebook or Twitter. The victims range in age from 12 to adults. In some instances the picture is accompanied with the name and the victim's school.
Copyright AP - Associated Press