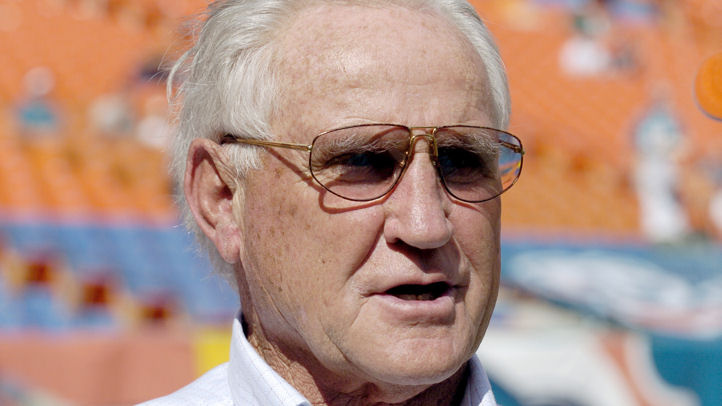 RED-LIGHT RUNNING ROAD SAFETY PSA

NFL legend Don Shula and Emilio Estefan have partnered with Marc Buoniconti and The Miami Project to Cure Paralysis to raise awareness for the dangers of red-light running. On Tuesday, a video PSA featuring Shula, Estefan and Buoniconti will be unveiled.

US, FLORIDA TASK FORCE FIGHTS ORGANIZED RETAIL THEFT

Federal and Florida law enforcement officials are creating the nation's first task force to tackle the growing problem of organized retail theft. U.S. Immigration and Customs Enforcement and Florida Department of Law Enforcement agents are being joined Tuesday in Miami by South Florida authorities in making the announcement.

VENEZUELANS IN MIAMI HONOR OPPOSITION LAWMAKER

The Venezuelan community in Miami is honoring a lawmaker who has been a vocal opponent of the late Hugo Chavez and his hand-chosen predecessor, Nicolas Maduro. Maria Corina Machado received a key to the City of Doral on Monday and is scheduled to deliver a speech at the University of Miami.

PANTHER FOUND DEAD IN SOUTHWEST FLORIDA

Wildlife officials say the Florida panther found dead Monday in Hendry County had been struck by a vehicle. It's the 12th panther death so far this year, and the ninth to be caused by a collision with a vehicle. The Florida panther is an endangered species.

2 VICTIMS, 1 SUSPECT DEAD FOLLOWING SHOOTING AT HOTEL IN PANAMA CITY

A man suspected of killing his wife and another man at the Courtyard Marriott in Panama City was killed during a shootout with law enforcement several hours later on Interstate 10 near Tallahassee. The initial shooting took place about 10:45 p.m. Sunday outside the hotel in Panama City. The suspect was pulled over about 2 a.m. Monday.

MAN STRIPPED AND SHOT IN MIAMI

Police are investigating after a man was stripped naked and shot during an armed robbery in Miami early Tuesday.
Copyright AP - Associated Press