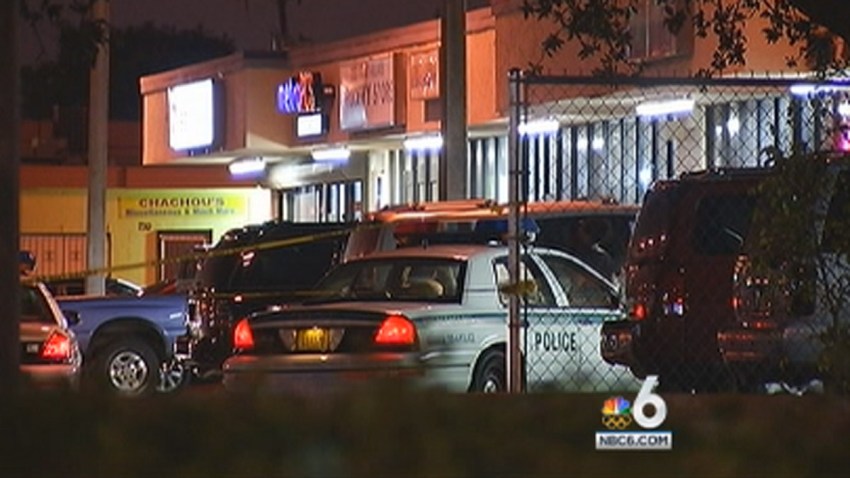 FLORIDA ECONOMIC RECOVERY IS PICKING UP
Florida's new jobless numbers show the state's unemployment rate has dropped to 6.7 percent in October. It was 7 percent in August. This is the lowest the state's unemployment rate has been since August 2008 — right before the height of the financial crisis. The state's rate is also below the national average of 7.3 percent.
DRIVER ALLEGEDLY TWEETED SHE WAS TOO DRUNK TO CARE HOURS BEFORE FATAL FLORIDA CRASH
Authorities are investigating a deadly wrong-way collision that killed two girls after learning the driver allegedly tweeted she was drunk just hours before the accident on a busy South Florida highway. Kayla Mendoza was headed the wrong way on the Sawgrass Expressway when she slammed into another car. According to the driver's Twitter page, she tweeted '2 drunk 2 care' hours before the accident.
3 FLORIDA TEENS ACCUSED IN TAKING PART IN GIRL'S GANG RAPE ARE GRANTED BAIL
A South Florida judge has set bail for three teens accused of taking part in the gang rape of another girl, which the attackers allegedly videotaped with cell phones. Prosecutors say five teens invited the 16-year-old victim to a house, where they allegedly pinned her down and began punching and kicking her. Authorities say the group refused to stop until the girl agreed to have sex with a 19-year-old man.
SECOND TWIN DIES AFTER ORLANDO MAN ALLEGEDLY SHOOTS, KILLS PREGNANT WIFE
Authorities say a second twin has died after a 33-year-old Orlando man allegedly shot and killed his wife, who was eight months pregnant with twins. Michael Boyce initially told Orange County sheriff's deputies when he was arrested last week that Alexis Boyce shot herself in the head, but later said he accidentally shot her.
FIRST LADY ANN SCOTT IS RELEASING A COOKBOOK TO MARK FLORIDA'S 500TH ANNIVERSARY
First Lady Ann Scott is planning to release a cookbook to mark the Sunshine State's 500th anniversary. The cookbook's theme is Viva Florida and will feature a collection of favorite recipes from former first ladies, along with photos and biographies of each of them.
BOY, 10, DEAD IN NAIL SALON SHOOTING

A 10-year-old boy died and an adult was injured after a shooting that involved two armed masked suspects Friday, Miami-Dade Police said. The suspects broke into a business at 14832 Northwest 7th Ave. and fired shots, investigators said. A manhunt is now on for the two men. Anyone with information is urged to call Miami-Dade Crime Stoppers at 305-471-TIPS(8477).