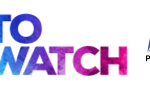 While Mikaela Shiffrin and Team USA's other alpine skiers have been temporarily sidelined by high winds, American snowboarders are providing the Pyeongchang thrills.
Competing in snowboarding slopestyle, teenager Red Gerard on Sunday won America's first gold medal in Pyeongchang.
WATCH: Mirai Nagasu Lands Her Triple Axel on Olympic Ice
Chloe Kim and Shaun White highlight an action-packed day that includes speed skaters Shani Davis, Joey Mantia and Maame Biney, and a women's hockey game between Team USA and the Olympic Athletes from Russia.
Here's what you need to watch in Pyeongchang over the next 24 hours: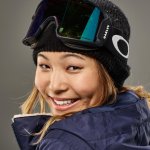 Teen Snowboarding Sensation Chloe Kim Wins Gold
Seventeen-year-old Chloe Kim was golden Monday night, dominating the women's halfpipe to win her first Olympic medal. Kim put up an unbeaten 93.75 on her first run, but later, after her victory was secured, she scored a near-perfect 98.25.
Liu Jiayu took silver with an 89.75, becoming the first Chinese snowboarder to medal at the Olympics. American Arielle Gold edged out veteran Kelly Clark to win bronze.
For a full recap, click here.
Shaun White Advances to Halfpipe Finals With Near-Perfect Score
Shaun White delivered a near-perfect halfpipe performance in the men's halfpipe qualifying Tuesday (Monday night local), setting the stage for a triumphant Olympic comeback in the finals on Wednesday (Tuesday night local).
After falling behind Australia's Scotty James and Japan's Ayumu Hirano in the first qualifying run, the two-time gold medalist scored a 98.5 in the second round to clinch the top spot.
White was one of four Americans to qualify for the final, joining Ben Ferguson, Chase Josey and Jake Pates.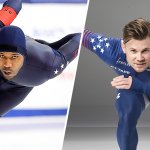 American Speedskating Drought Continues After Men's 1500M
Four-time Olympic medalist Shani Davis and his compatriots Joey Mantia and Brian Hansen were unable to grab a place on the podium in the 1,500-meter long track speedskating event Tuesday.
Davis and Mantia were part of the disappointing team that went without any medals at the Sochi Games in 2014, which Mantia has called "a complete disaster." The 1,500 meter is his best event and he was considered the Americans' best shot at a medal.
Mantia's eighth place finish was the best among the Americans and an improvement on his Sochi results, but nowhere near the Netherlands' Kjeld Nuis, who took gold. Team USA hasn't won a speedskating medal since the Vancouver Olympics in 2010.
Florida Speedskater Bowe Finishes Fifth in 1500m
Heather Bergsma once again faded in the 1500-meter speed skating race, finishing eighth at the Pyeongchang Games on Monday.
Taking the gold was the Netherlands' Ireen Wust. Miho Takagi of Japan won silver, Marrit Leenstra, also of the Netherlands, took the bronze.
Bergsma's teammate, Brittany Bowe, was fifth. The 29-year-old Ocala native had been looking to medal after finishing 14th in the event at the 2014 Winter Olympics in Sochi.
Four years ago in Sochi, Bergsma entered the 1500-meter as a medal favorite — but she struggled there too, finishing seventh. Bergsma beat Wust and Takagi at the 2017 World Championships. Wust had already won a silver medal in Pyeongchang, in the 3000-meter race.
Watch a replay of Bowe's race here.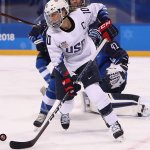 US Shut Outs Russians 5-0 in Women's Hockey, Lamoureux Davidson Sets Record
American Jocelyne-Lamoureux Davidson has set the Olympic hockey record for the fastest consecutive goals by a man or woman, helping the United States shut out the Russians 5-0.
Lamoureux-Davidson scored 6 seconds apart in the second period. According to the International Ice Hockey Federation, that topped not only the mark previously held by Caroline Oullette of Canada at 16 seconds in 2006 against Italy in Turin but also the men's mark of 8 seconds apart set by Carl Goran Oberg of Sweden in 1960 at Squaw Valley. Up next for the Americans is an early showdown with their biggest rival on Thursday against Canada.
For a full recap, click here.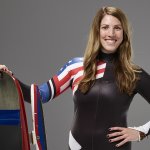 Hamlin's Luge Career Doesn't End With a 2nd Olympic Medal
Erin Hamlin, America's flag bearer during the opening ceremony, was unable to defend her bronze medal in singles luge Tuesday, coming in sixth place in the competition that will be her last.
Hamlin is retiring after the Pyeongchang Games, her fourth Olympics. The medal she won at the 2014 Winer Olympics was Team USA's first Olympic singles luge medal in the sport's 50-year Olympic history.
Fellow American Emily Sweeney crashed in the final round of sliding, bringing the competition to a halt as she received medical attention, but she was ultimately able to walk off the track.
Defending Olympic champion Natalie Geisenberger of Germany won another gold.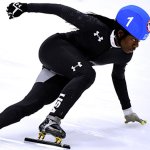 Speedskater Maame Biney's Doesn't Make 500-Meter Semifinals
Maame Biney, the first black woman to qualify for a U.S. Olympic speedskating team, didn't progress out of the quarterfinals in the 500-meter short track event.
After an uncharacteristically slow start, the 18-year-old came last in her heat, where only the first two of the four skaters move on to the semifinals. But she faced stiff competition — China's Fan Kexin, who has six world medals in the 500 meter and has been seen as a contender for gold, only managed second place.
Biney was the only American in contention for the 500 meter, but it won't be her last event in Pyeongchang. She qualified for the 1,500 meter, which begins Saturday at 5 a.m. ET.