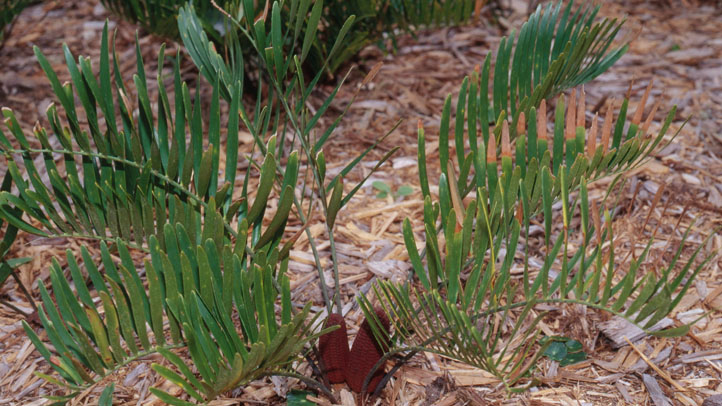 Andrew Davidson remembers his puppy, Fenway, as a dog who "just always wanted to play, was always there."
They would take long walks together every day, for the six months that Davidson had him. He was "a guy's dog," one who was full of affection for people, even if he didn't know them.
"I mean, he was just – he was a perfect dog," Davidson says. "Perfect companion. Perfect friend."
But on one of their walks, Fenway ate something lethal. He died a horrific death over several days, passing away last Thursday.
Dr. Alison Birken knows what befell him: Sago palm seeds. And the ASPCA says they are noticing an uptick in incidents as the Sago palm becomes trendy nationwide.
"It's sad when you see a very healthy, loving, wonderful, puppy – young dog – not a care in the world, just become so ill from one seed," says Birken, who runs the Victoria Park Veterinary Hospital in Fort Lauderdale. "That's all it took."
The widely available plants do not look dangerous, but they are toxic for dogs and cats – and once Fenway ingested them, Birken says, his death was inevitable.
It was all "such a shock" for Davidson.
"It makes me angry but at the same time, it's kind of scary," he says. "Something as simple as a plant can have such a devastating effect, and nobody knows about it."
Now Davidson is writing lawmakers hoping to make warning labels a requirement.
He also approached a shopper when she was about to buy a Sago palm, explaining what happened to him. The woman, who has a dog, put the plant back.
"Fenway put up a really, really good fight," Birken says. "If something can come out of it, it's that we at least saved more puppies, more dogs, just let the public know that these Sago palms are absolutely toxic."
For more information about the Sago palm, see www.aspca.org/Pet-care/poison-control/Plants/sago-palm.aspx.