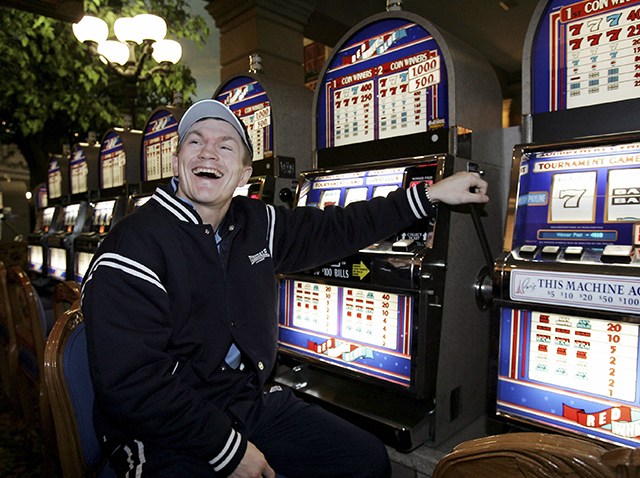 Any serious gambler knows that the odds are stacked against you when you play slots, but what if you were handed a card that would allow you play unlimited times without using a dime of your own money?
Then the odds of you winning should greatly increase.
As well as the odds of you getting busted.
Employees at Gulfstream Park rigged cards that normally contain five dollars with hundreds of dollars, allowing them to play unlimitedly, according to The Miami Herald.
The cards are used to test the machines.
Employees were able to win almost $290,000 with these cards, proving that slots eventually pay off if you play enough times.
Six employees ended up getting fired and one ended up convicted.
On Friday, after a two-year investigation, the Florida Department of Business and Professional Regulation fined Gulfstream Park $800,000 for lax security measures that allowed employees to operate the scam.
The Florida Department of Law Enforcement also concluded that Gulfstream Park owes the state $144,000 in back taxes. However, Magna Entertainment, the company that owns Gulfstream, is in bankruptcy, so it is not clear when they will pay the fines and back taxes, if they ever will.