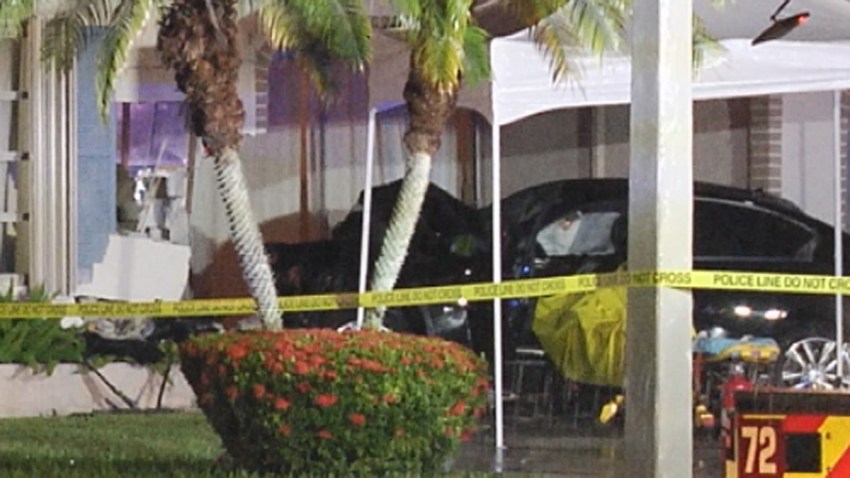 A driver was killed after a car crashed into a home in Sunrise early Sunday, officials said.
Sunrise police said officers responded to the home in the 12000 block of Northwest 29th Street just before 2:15 a.m. and found the car had crashed into the front of the home.
The car matched the description of a car that police had tried to pull over earlier in the night for a traffic infraction, police said. Police haven't identified the driver, who was the only person in the car.
The homeowner said he and his wife were woken up by the noise of the car slamming into the wall.
"We were woken up by an extremely loud noise, out of a dead sleep," Jacob Glickman said.
Glickman said the car crashed into a guest room and no one inside was hurt but it caused a lot of damage.
"Pretty extreme damage, it knocked a hole in the front wall, it actually moved one of the walls of the house about 18 inches backwards, and lifted the roof up, you can actually see into the house, it breached the wall completely," he said.
Glickman and his wife had to go to a relative's home after the house was deemed unsafe by the building inspector. He said they just bought the house in March and were married there about two months ago.
"At the beginning of the summer we get married in the house, at the end of the summer a car runs into it," Glickman said, adding that it could have been worse. "We're lucky and we're fortunate."
Police are investigating the cause of the crash.