A dispute between neighbors led to a shooting in University Park Sunday afternoon that left one man dead and another facing a murder charge, Miami-Dade Police officials said.
The incident began as an argument between two neighbors in the area of the 2700 block of Southwest 98th Avenue. Neighbors said they heard gunshots around 3:30 p.m.
Police said the argument escalated to a shooting, and one man was killed at the scene.
The man who was killed was identified by his girlfriend as Jose Foyo.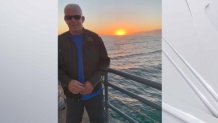 The girlfriend said Foyo was out walking his dog when the shooting happened about a block from their home. Foyo's girlfriend said the argument was over a pressure cleaner.
"We've been together for 12 years," she said in Spanish. "He was a good man, a good son, and a good human being."
The gunman was identified by police as 68-year-old Angel Perez, who was arrested and charged with second-degree murder.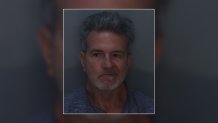 According to an arrest report, Perez's girlfriend had been involved in the original argument with the victim.
"I'm intimately familiar with this case and what led to this cruel crime," said a witness to the shooting at Perez's bond court hearing Monday. "I believe the defendant is a danger to the community, a flight risk and that it was entirely premeditated."
Perez was booked into jail and was being held without bond Monday, records showed. Attorney information wasn't available.
He is set to appear back in bond court Tuesday with a private attorney.
This is an developing story. Check back for updates.