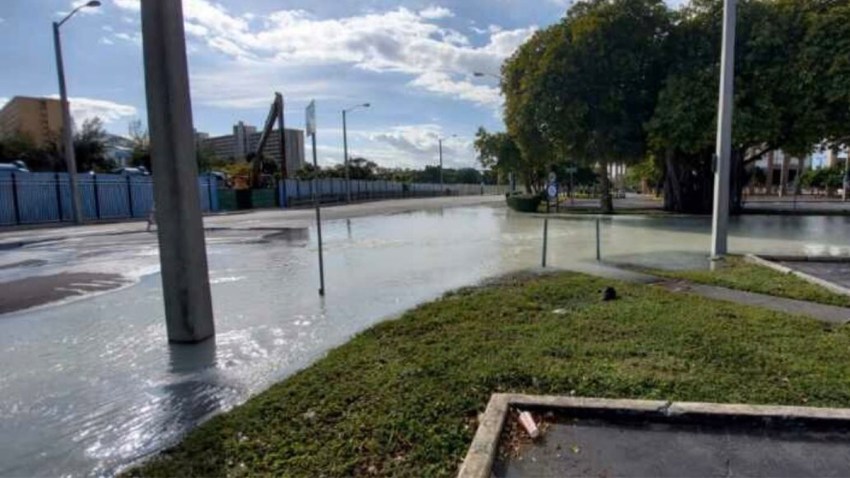 Miami Police Department and Coral Springs Police confirmed Saturday afternoon that a water line break had resulted in flooding on North River Drive.
Miami Police reported that the area of Northwest 12th Avenue to 14th Avenue and North River Drive to Northwest 12 Street had been shutdown due to flooding.
Coral Springs Police reported that the 12-foot water main break would affect Royal Water Works customers until the damage could be repaired.