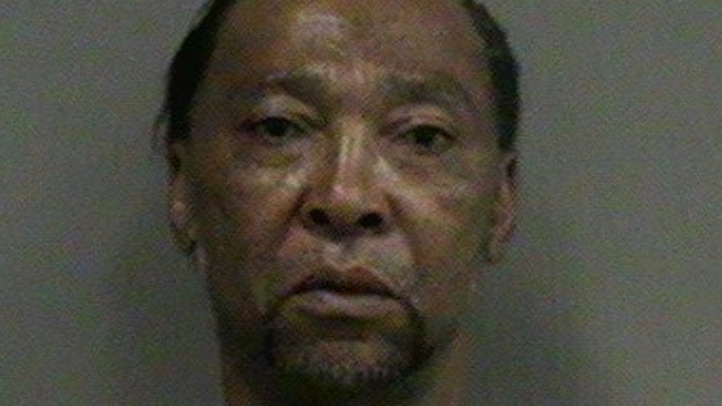 A Florida man is facing a battery charge after he beat up a woman who wanted to change the channel on a television, police said.

Roosevelt Franklin, 52, was charged with domestic felony battery and resisting arrest without violence following his arrest late Sunday night, according to a Gainesville Police report.

Franklin was being held on $50,000 bond Tuesday and it was unknown whether he has an attorney.
VIDEO: Duck Calling Competition Heats Up

According to the report, Franklin got into verbal altercation that turned into a physical fight with the woman over flipping channels on the TV. The two have been living together for the past 15-20 years, the report said.

At one point, Franklin "became angry with her, grabbed her hair from behind and smashed her head against the living room wall at least three times causing contusions to both her right eye and forehead," the report said.
Man Found Burning Random Items a Sex Offender: Police

When officers arrived, they found the victim with the head injuries as well as a bleeding cut on her left shin, though the woman was unable to say how she received the cut, the report said.

Franklin said the altercation never turned physical and denied causing the woman's injuries, saying they were likely from the woman falling earlier because she was heavily intoxicated, the report said.
Man Calls 911 to Report Kidnapping After Girlfriend Moves Out

Franklin admitted that the woman and a witness had been disturbing him as he was trying to watch television, the report said. When officers tried to arrest Franklin, he resisted their efforts to handcuff him, but they were eventually able to take him into custody, the report said.

The victim told officers Franklin has battered her multiple times in the past, some of which she didn't report, the report said. Records showed at least five prior convictions for battery related offenses for Franklin, police said.
More Local Stories: