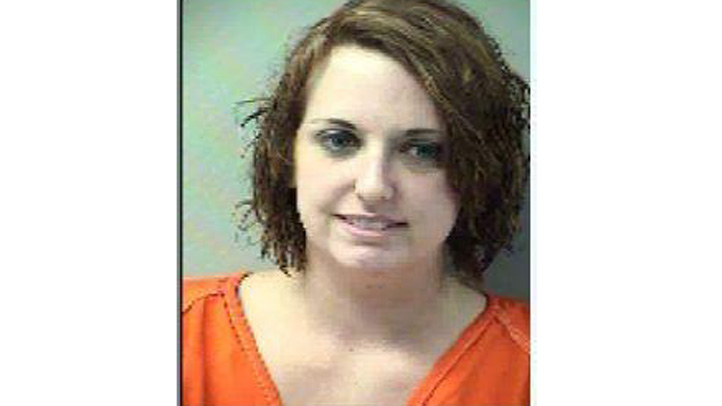 A Florida woman is facing a child abuse charge after authorities say she threw an infant at a deputy who was trying to arrest her for shoplifting.

Ashley Taylor Wright, 23, was arrested on charges of child abuse without great bodily harm, petty theft and resisting an officer without violence at the Santa Rosa Mall in Mary Esther Monday evening, according to the Okaloosa County Sheriff's Office.

Authorities said Wright, of Pensacola, went into a fitting room in the mall's Dillard's store with two pairs of Miss Me Jeans and a pink Hurley shirt, valued at $261.
Woman Asked Deputy to Dance During DUI Stop

Wright left the fitting room with the clothes in a baby stroller and left the store, authorities said. When a deputy approached her car in the parking lot, she began yelling at her husband to leave, the sheriff's office said.

When the deputy tried to get Wright out of the car, she put her baby carrier in front of her, saying "You will have to shoot through the baby to get me," authorities said.

Wright then ran from the car, throwing the 14-pound, three-month-old infant, who was still in the carrier, at the deputy, authorities said. The baby wasn't injured.
Man's 'Fugitive of the Day' Facebook Comments End in Arrest

As Wright tried to run away she fell, and began fighting the deputy as he tried to take her into custody, authorities said. When she was taken into custody, she was hospitalized for a laceration to her head.

Jail records showed Wright was being held on $7,000 bond Wednesday. It was unknown whether she has an attorney.