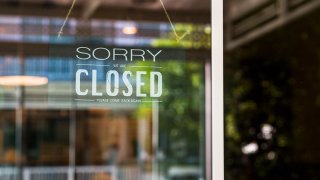 A downtown Fort Lauderdale bar announced it would once again close its doors due to the recent rise in coronavirus cases across Florida - two days after reopening.
In an Instagram post on Sunday, the Wharf of Fort Lauderdale said it would be "shutting down", citing the statewide spike in coronavirus cases and local social distancing measures.
"We will reopen when we are able to provide the proper experience for [customers] at our beautiful outdoor venue," the bar's post read.
In statement, Fort Lauderdale Mayor Steve Geller said he was pleased by the Wharf's decision. According to the mayor, the bar was creating a superspreader event, serving people who were not wearing masks.
"All businesses are responsible for what goes on inside their business, and bars are especially heavily regulated by the State and local authorities. If fights break out at a bar, or people are too drunk, the owners would have security remove the offenders. If drugs are openly sold at a nightclub, the owner can't say that they aren't responsible, because they tried to stop the illegal activity and people refused," the statement said.
"Bars and other business owners need to understand that they must enforce our Emergency Orders."
On Saturday, Broward County surpassed 100,000 COVID-19 cases, according to Florida's Department of Health. The state's total number of cases reached 931,827 the same day.
Along with Broward's 100,288 cases, 1,618 virus-related deaths were also reported in the county on Saturday.