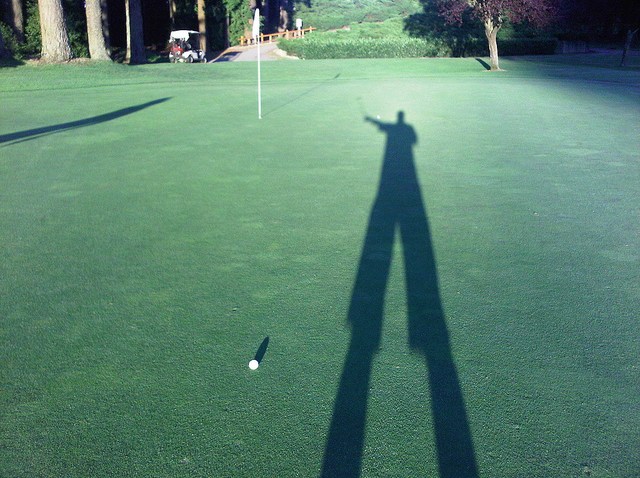 For a country club, a surprising faux pas: the popular discount site Groupon.com this morning offered 50% off a round of golf for two at Deerfield Beach Country Club, just 24 hours after a man died from a gunshot wound suffered on the course when he was amushed by armed robbers.
Perhaps, with the $35 saved, Groupon's golfers can hire a bodyguard to play DBCC.
Police say 35-year-old Lataurus Randall was golfing with a companion Thursday night when the pair were surprised by two armed robbers wearing ski masks around 6:30 p.m.
A struggle ensued, and Randall was shot in the back. He passed away in hospital Friday morning.
The assailants then fled into a nearby residential area, where both K-9 units and a helicopter were unable to find them. As such, it's possible the half-off deal on Groupon today probably won't be one of the site's most popular, though 145 people had purchased the deal as of 10:30 a.m.
Groupon has becoming the fastest-growing online company in America by offering its subscribers the chance to purchase discounted deals in their own cities.
An employee who answered the phone at the country club this morning said she thought the Groupon deal was scheduled to roll out on Saturday long before the fatal incident on Thursday night.