In addition to First Alert Doppler 6000, the NBC 6 news and weather app provides weather alerts and location alerts, but app users who don't want to receive some of those notifications have the ability to turn them off.
To choose which alerts you would like to receive, open the app and click on the homepage menu in the upper left corner.
Next, click on the settings spoke on the upper right. This will bring up the full settings page.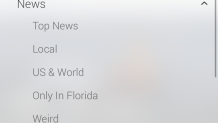 Under "Notifications" click on "Weather Alerts."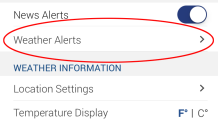 From there, you can choose whether you want to receive First Alert Weather Notifications - those are the ones sent from our NBC 6 team of meteorologists - and/or National Weather Service Weather Alerts, Lightning Alerts and Precipitation Alerts.