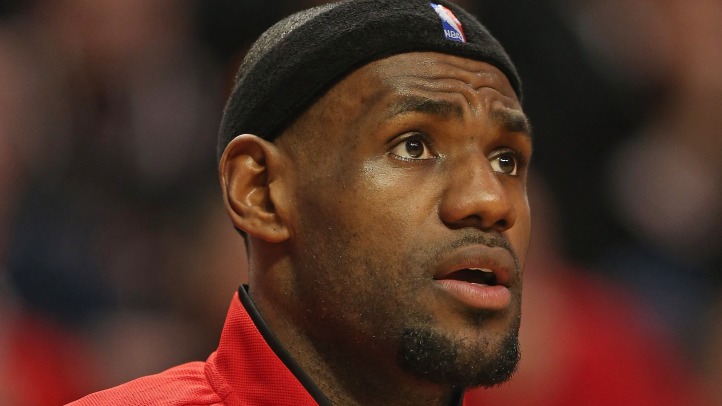 Besides being the best basketball player on the planet, LeBron James can add weather reporter to his resume.
On Saturday, the Miami Heat superstar posted a photo on his Instagram account showing flooded streets around his Coral Gables home.
"Miami ain't always sunshine!" he wrote in the photo caption. "Mother nature ain't nothing to mess with. Rain rain go away, come back another day."
The photo spread rapidly through Facebook and Twitter, and the National Weather Service noticed. In a tweet from the NWS Miami Twitter account, the NWS highlighted James' photos, writing, "LeBron James, number 6 of the Miami Heat, reported significant flooding in the Coral Gables area."
Even #LeBron James reports the weather! We love storm reports! #flwx #KingJames #miamiheat twitter.com/NWSMiami/statu… — NWS Miami (@NWSMiami) April 14, 2013