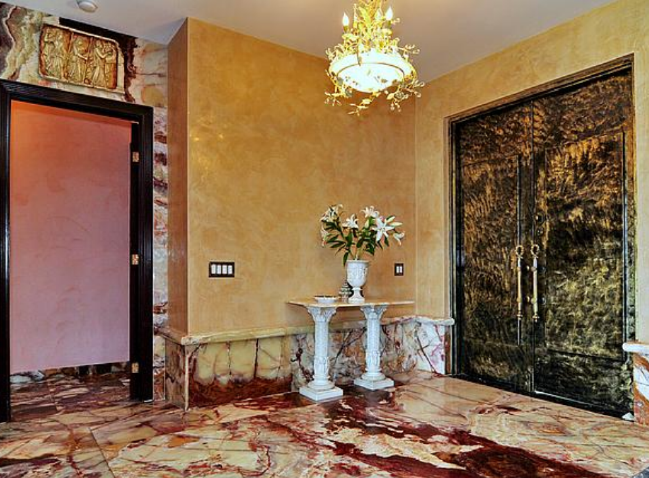 A man who identified himself as the stepfather of LeBron James was arrested for DUI in Miami Beach early Wednesday, police said.

Eddie Gene Jackson, 47, was also charged with driving with a suspended license after his arrest in the 2000 block of Washington Avenue, a Miami Beach Police report said.

According to the report, an officer of routine patrol spotted Jackson's white Mercedes convertible traveling at a fast pace and breaking hard to stop at the intersection of Washington Avenue and 20th Street around 3:43 a.m.

The car ended up in the crosswalk and right lane of Washington Avenue and the officer had to stop to avoid a potential collision, the report said.

Jackson handed the officer a Fraternal Order of Police card and a badge, which was from a "friend," the report said. He also said he was coming from a club at 20th Street and Collins Avenue where he worked, the report said.

The officer noticed Jackson had bloodshot eyes and "slurred speech with a thick tongue and mumbling," and had an odor of alcohol on his breath, the report said.

When the officer asked Jackson why he didn't have a Florida driver's license or license plate if he works here, Jackson told him "he primarily lives in Ohio and that his son was LeBron James of the Miami Heat," the report said.

Jackson also showed him an NBA championship ring he was wearing, the report said.

Jackson told the officer he hadn't had anything to drink but when he got out of the car he refused to perform sobriety exercises and was placed into handcuffs, the report said.

According to the report, Jackson became belligerent and insulting but then said he wanted to perform the tests. Jackson "did not perform to standards" and was taken into custody, the report said.

According to a 2002 ESPN the Magazine article, Jackson was sentenced to 3 years for mortgage and mail fraud shortly before James joined the NBA.