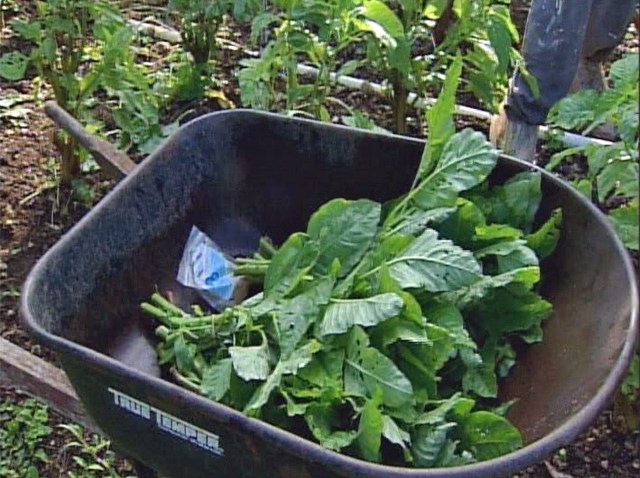 Clifton Middleton is a farmer at Three Sisters Farm in Homestead. He grows everything from yuca and tomatoes, eggplants and leeches. Everything he grows is organic, and he wants more people to grow and eat their own food like he does.

"This is the way people should grow all of our food. The industrial model has a tremendous amount of downfalls; the poison, the insecticides, and the waste of water," he said.
That is why Middleton attended a food summit held in Miami last month. The summit was the first of its kind and it was a way for local people to network with each other about how get more locally grown food on our dinner tables. Mario Yanez was one of the organizers of the summit.

"We noticed a hunger for healthy, locally grown foods and that there's a real lack of access to local foods here," he said. There was more than 100 people in attendance: farmers, restaurant owners, non-profit folks, and just ordinary citizens. And accroding to Yanez, they accomplished a lot.

During the summit, they organized a local food policy council who will advocate for changes in local food policies. They will watch for laws that regulate where and how people can grow their own foods and where you are allowed to raise your own chickens. They also created a local food map so that people know what is being grown where and a rundown of all the local farmers markets in your area.
Yanez says he hopes to have a food summit every year so they can continue to network with each other.

"It's about personal health. It's about the health of our communities and being able to have food when we need it, which is all the time. It's about the local economy and keeping our dollars here locally. It's about sustainability."
For more information on the local food movement and the summit that will now be held annually you can go to the group's social networking site: www.localfoodmiami.ning.com and www.earth-learning.org.