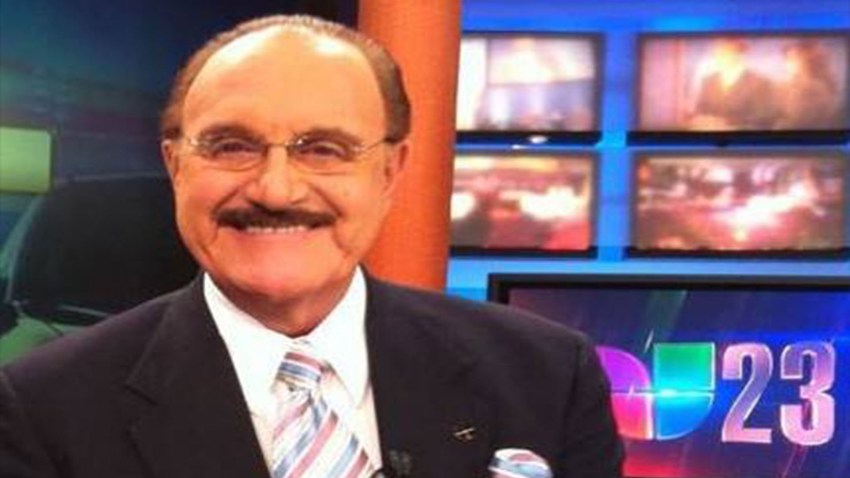 Longtime Univision 23 Miami anchor Guillermo Benites passed away Saturday.
Benites, who suffered from respiratory issues, was Univision's primetime anchor for their flagship Miami station for 35 years. He stepped down in September of 2015 and transitioned to chief correspondent.
"Today, I'm saddened by the news of Guillermo Benites' passing," Miami- Dade Mayor Carlos Gimenez wrote on Twitter. "For more than 3 decades his work ethic and professionalism were a reflection to the immense passion he felt for journalism."
La familia de Univision 23 se une al dolor que siente la familia de Guillermo Benites por su fallecimiento. QDEP "Guille" pic.twitter.com/XPv8hioTIF — Univision 23 Miami (@Univision23) December 17, 2016
The Argentine native moved to Miami in 1968 where he began a career in radio before leaving for Univision, where he worked as a meteorologist and anchor.
Univision 23 confirmed the news on their Facebook page and reported that he "died after a brief illness, surrounded by his family at home."