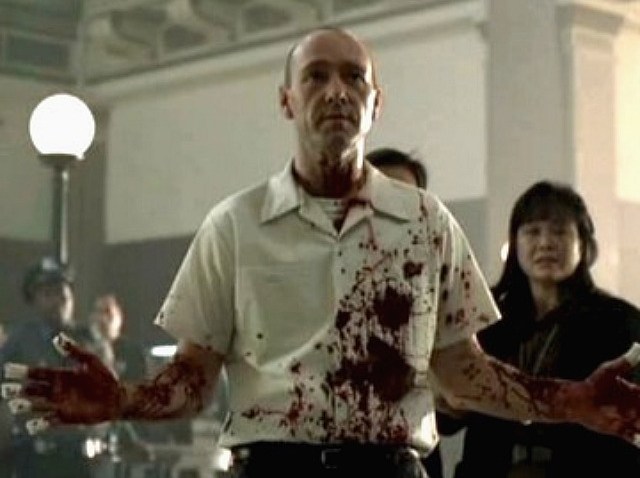 Like a scene out of the movie "Se7en," a man covered in blood walked into Miami-Dade Police Department's Headquarters and confessed to stabbing a woman this morning, according to police.
Nilo Morales-Perez, 47, told detectives he stabbed a woman inside a Northwest Miami-Dade home located at 36 Northwest 73rd Court.
A short time later, police located Hilda Corria-Alvarez, 43, in the home, and Miami-Dade Fire Rescue transported her to a local hospital. She was suffering from non-life threatening injuries.
Corria-Alvarez was Morales-Perez's landlord and the two got into a heated argument that nearly turned deadly. Corria-Alvarez was in stable condition at Jackson Memorial Hospital.
Police are still working on securing two crime scenes: the home and the suspect's car, a pick-up truck, which he drove to the police station.
Morales-Perez has been charged with aggravated assault.