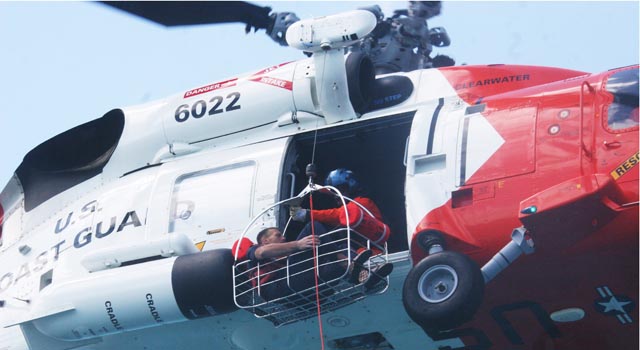 It was supposed to be a relaxing trip to the Bahamas, but when a 39-year-old man fell overboard a Norwegian Cruise Line ship Saturday morning, it sent the Cost Guard and other cruise ships in a fury to find the passenger.
However, early Sunday morning, the Coast Guard called off the search.

The incident occurred at 3 a.m. about 60 miles north of Nassau, its first port of call for the three-day trip. While the passenger has not been identified, he was seen going over the ship.

Aiding in the search and recovery operation were the Coast Guard, the Atlantic Undersea Test and Evaluation Center, The Royal Bahamas Defence Force, The Royal Caribbean Monarch of the Seas cruise ship, the Norwegian Pearl cruise ship crew and the Disney cruise line small boat crews.

At this time, the passenger's name has not been released.