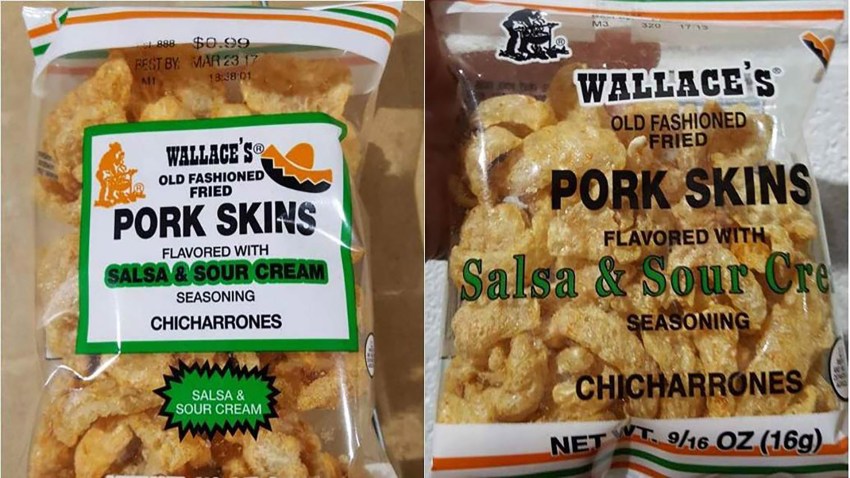 Fans of one brand of pork rinds are being urged to stop eating the product over a salmonella scare that's part of a massive recall.
Valley Milk Products found the contamination at one manufacturing plant, effecting items such as chips and mixes for biscuit and cornbread among other items – forcing recall issues for different foods produced.
The most recent recall involves over 7,600 pounds of the snack from Pork Rinds and Snacks. The items are the Wallace's Old Fashioned Pork Skins and Country Time Old Fashioned Fried Pork Skins. Each recalled items are sold in half ounce to 1.5 ounce size bags, flavored salsa and sour cream and have an expiration date between January 5th and March 23rd of 2017.
Salmonella can cause serious stomach ailments as well as fever and diarrhea that can sometimes cause hospitalization.