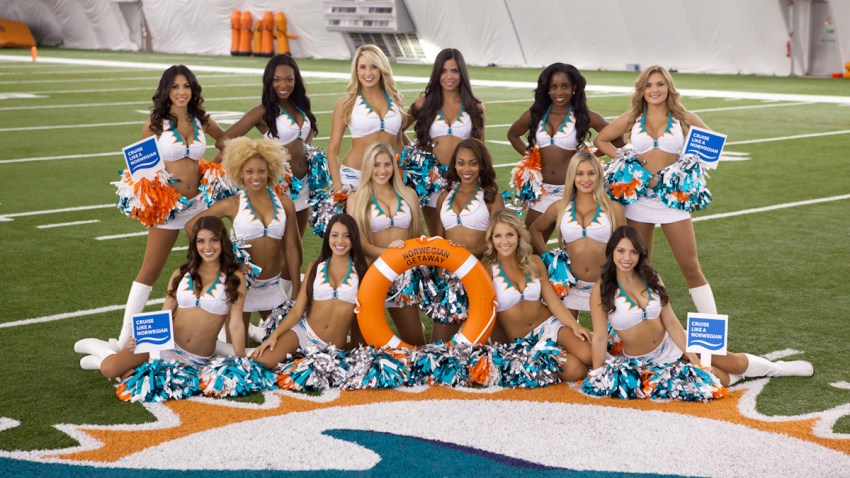 The Miami Dolphins Cheerleaders have a new brand to cheer on.
Norwegian Cruise Lines and the Miami Dolphins have announced a new partnership designating Norwegian as the "Official Cruise Line" of the team and Sun Life Stadium and the cheerleaders will serve as the ships' "Godmothers."
The cheerleaders will christen the Norwegian Getaway, the line's largest ship to homeport year-round in Miami, at a Feb. 7 ceremony.
Norwegian will also partner with the Dolphins throughout the football season with cruise ticket giveaways and sweepstakes during games at Sun Life Stadium.
See the cheerleaders Sunday Oct. 20 from 11 a.m. - noon as they announce the new partnership on the Grand Plaza at Sun Life Stadium, where they will be available for photos and giving away commemorative posters.
More on NBC6.com: