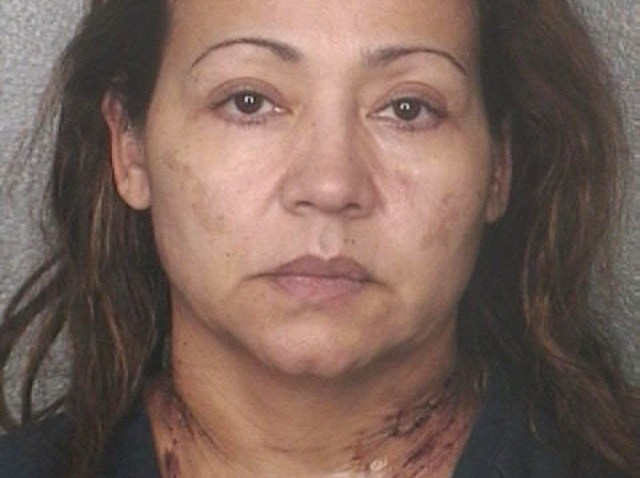 A Hollywood mother who stabbed her son and then tried to kill herself has been released from the hospital and now has a new home: jail.
Mirtha Arias, 48, is charged with attempted murder for her actions last week. Her mug shots show her self-inflicted wounds to the neck caused by a box cutter. She also slit her wrists in the failed suicide attempt.
On Thursday, Arias used the same box cutter to slash her 3-year-old son's throat. The woman was in a custody battle with the child's father, who lived in Pennsylvania. Arias was due in court on the day she tried to kill herself and her child.
When asked by authorities what happened, the little boy said, "My mommy did this to me."
The boy is still recovering in the hospital, but is expected to make a full recovery.