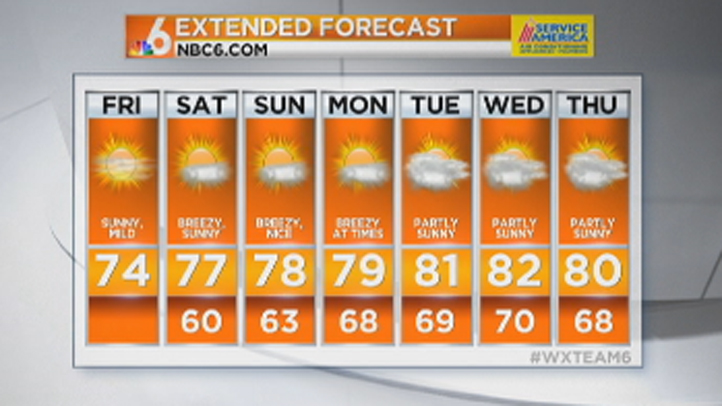 South Florida is getting another chilly start Friday morning, however, not quite as cool as Thursday.
Temps are starting out in the mid 50s, and with the help of plenty of sunshine, we will make it to the mid 70s by the afternoon.
This weekend just gets better, with lows in the 60s and highs in the mid to upper 70s. Keep in mind, the wind will increase this weekend, making for rough ocean conditions.
South Florida will stay dry through the extended forecast, with temps returning to the low 80s by Tuesday.