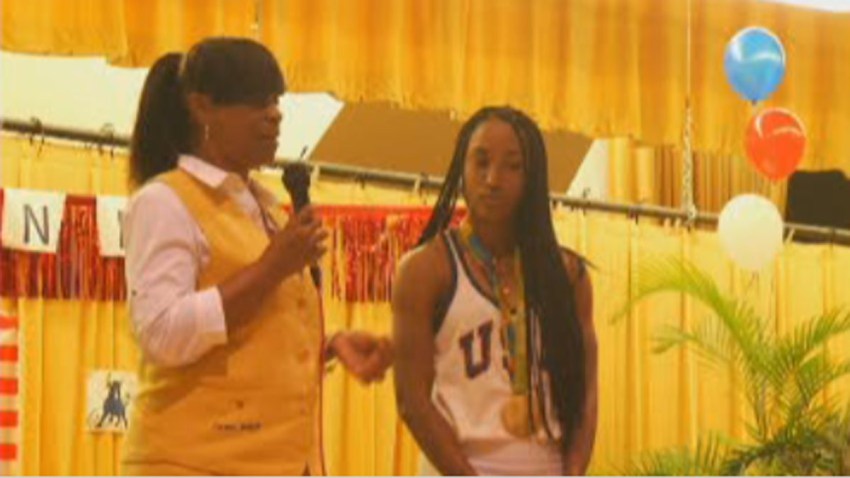 She brought home the gold from the Rio Olympics and has shined at other big international and national track meets but on Thursday, Brianna Rollins came home to her alma mater for a day in her honor.
The superstar got a hero's welcome as she returned to the place where she got her start in track and field, Miami Northwestern Senior High School, for "Brianna Rollins Day."
"This whole thing is a bigger than I am, I am here to inspire each and every person in here," she told the crowd.
Her words were met with rousing applause again and again. She received a lot of love from the audience and multiple proclamations from her former high school, the school board and others.
"Four years from now, in 2020, she will bring back another gold to Miami Northwestern Senior High School," Miami-Dade Schools Superintendent Alberto Carvalho said.
The coach who trained her at her Liberty City high school said she has never been more proud of her achievements.
"It makes a statement to the world that through adversity no matter where you are, you can conquer anything if you just persevere and commit to it," Carmen Jackson said.
As the afternoon wound down in song, Rollins said she hopes to continue to be a bright light for other kids who grow up in the inner city where winning at life is anything but easy.
"I'm doing this for them, it's not about the medals, it's more so for everyone to know that they can do whatever they want if they put their minds to it," Rollins said.