"All power to all people."
That message is encapsulated in a new, bold statue erected in the City of Opa-Locka Tuesday.
An 8-foot tall sculpture of an afro pick was unveiled in the heart of the community at the Town Center Apartments along Aladdin Street.
The grooming utensil, which is used in everyday life, is now larger than life. Since the 70s, the black fist afro pick has been a cultural icon. The fist represents black pride and identity.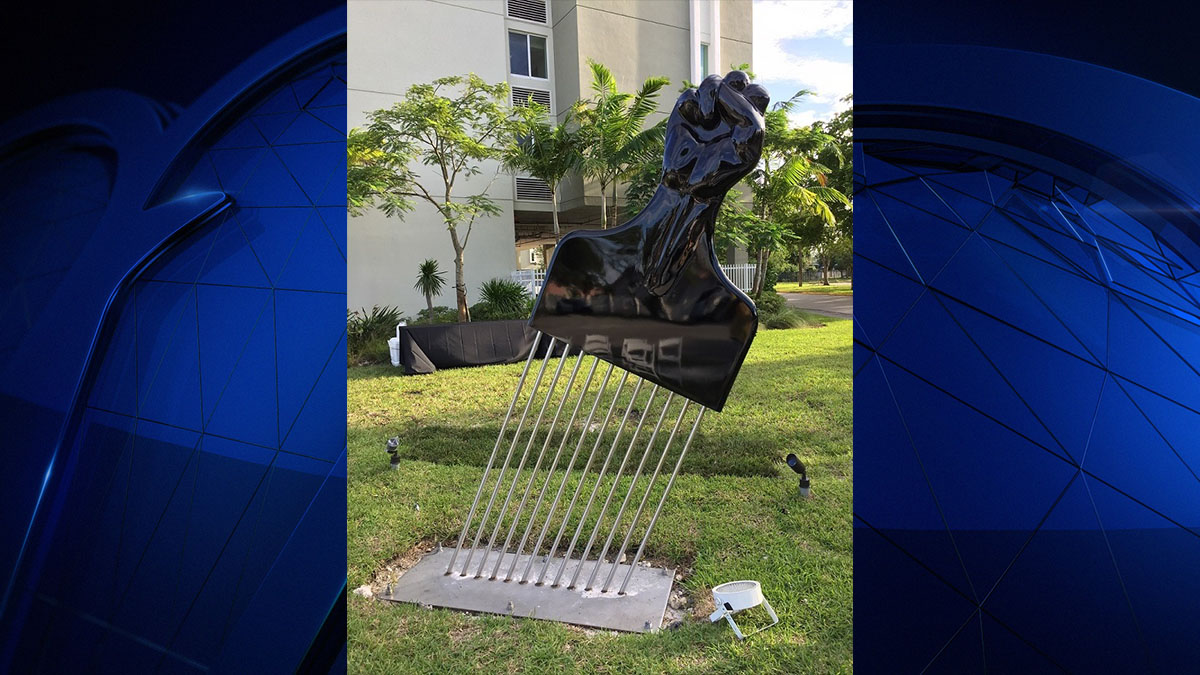 Hank Willis Thomas is the internationally known artist behind the sculpture. Most of his art installations reflect on identity, history and pop culture.
"I wanted to put something in the public that forced people to ask questions. 'Why is this important to someone? Why is it preserved? How do I as a person relate to it?'" Thomas said at Tuesday's unveiling.
Thomas' piece in Opa-Locka represents values of community and resistance to oppression.
"Hopefully, it'll bring people to talk....[become] a locus for people to come to," Thomas said.
The Opa-Locka Community Development Corporation commissioned the statue. The group hopes "The Pick" will encourage more open discussion about race and racial identity.
The afro pick sculpture is one of many initiatives the Opa-Locka CDC sponsors in effort to revitalize the city.
Opa-Locka is not the first city to host the "The Pick" statue. The same 800-lb sculpture created by Thomas was installed in Philadelphia back in September.