It was a Sunday ritual for them – an early bicycle ride with the usual group of friends.
But on Aug. 8, 2012, Chris McConnell and Dean Amelkin never got to finish the route and go home to their families. A suspected burglar fleeing Broward Sheriff's deputies ran a light, hit another vehicle, then slammed into two bicycles, killing McConnell, 61, and Amelkin, 60.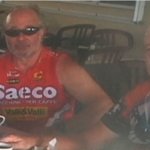 "He was 10 minutes late and I knew something was wrong," said Donna Amelkin, his wife of 28 years.
In 2014, Delbert Efren Rodriguez-Gutierrez, a young street artist, was hit by an unmarked police vehicle that was chasing him as he ran on foot from Miami Police undercover officers trying to arrest him for tagging or spraying painting, a minor offense, at a privately-owned building in Wynwood.
He died.
And before the year of 2016 came to a close, Christianne Weiner became another casualty of an alleged police chase. Weiner was driving her 10-year old son to the dentist the morning of Dec. 27, 2016 when a 17-year-old boy, fleeing away from Coral Springs police driving a stolen vehicle ran a red light and collided with Weiner's Mercedes.
The beloved 53-year-old elementary school teacher died leaving behind a husband, three children and a community devastated by the loss. Her son survived.
It happens almost weekly in South Florida – police pursuits ending in crashes. In 2015, the Broward Sheriff's Office and Miami-Dade Police Department – the largest law enforcement agencies in South Florida – reported being involved in 44 chases combined that ended in crashes.
In Florida, at least 196 people have been killed – innocent bystanders, suspects fleeing police and officers as well— in police pursuits documented from 2002 until 2015, according to data provided by the National Highway Traffic Safety Administration.
Nationwide, at least 4,048 people – police, innocent bystanders, and feeling suspects – have been killed during the same period.
Most law enforcement agencies have vehicle pursuit policies that allow police to pursue suspects of violent crimes and specifically forbid them from chasing suspects of non-violent offenses such as car thieves, burglars or drug buyers.
But in some cases people are injured and/or killed during high-speed chases between police and suspects that too often begin with a traffic violation or a misdemeanor.
Sometimes officers, in the heat of the moment, engage in vehicle pursuits for minor infractions and supervisors in some cases fail to stop chases before they become deadly, records show.
What's more, pursuits are not always documented as required by policy, and in some cases, law enforcement officials have denied that a pursuit took place – like Amelkin's and Weiner's case – even when circumstances suggest the opposite.
Retired Capt. Tom Gleason, who trains officers about pursuits, said agencies must take a look at their own vehicle pursuit data to address issues with their policies.
"The risk is too high than the reward," Gleason said. "We need to ask ourselves how can we apprehend them later? I don't want to try running a car in downtown Miami at 100 miles per hour. It's a risk to the public…to everybody."
Broward Sheriff Lt. Col. Jim Polan said BSO changed its policy after Sheriff Scott Israel took office in 2013. Polan is responsible for upholding the current pursuit policy, which now specifically defines "forcible felony" as the only reason for allowing a pursuit.
"Chasing folks for a traffic violation, for stealing my phone out of my car, for breaking my window," Polan said. "The risks outweigh the benefits. The risk of catching you does not outweigh the possible harm that may come during the car chase."
BSO vehicle pursuit policy states that deputies can engage in a vehicle pursuit when the deputy has "reasonable belief that an occupant of the vehicle has committed or is in the process of committing a forcible felony or has a reasonable belief that pursuing the fleeing vehicle is necessary to prevent the death or serious bodily injury to any person."
The agency collects data on vehicle pursuits every year, which is later reviewed by the Pursuit Review Board to determine whether a pursuit was justified and there's a need to issue any disciplinary action against deputies and supervisors.
"There have been a few times that I'd tell the PRB, 'I don't agree with this, send it back. We need more information.' I think that having that very strong level of accountability has helped this policy tremendously and in return it has helped the agency," Polan said.
Even though the number of vehicle chases have dropped since Sheriff Israel was elected, the trend has remained the same – many vehicle chases begin with a traffic infraction, a violation of BSO's vehicle pursuit policy, and many of them end in a crash.
Almost two-thirds of vehicle chases started with a traffic infraction in 2012 and one out of six vehicle pursuits ended in a crash. In 2015, only 24 percent of vehicle pursuits originated with a traffic infraction and almost a quarter of them concluded with a crash.
The events that unfolded before the violent crash that killed Amelkin and McConnell started with a non-violent crime – two young men breaking into cars as people slept in their homes.
And in just 18 minutes during that August morning in 2012, the lives of many would change forever after Obrian Oakley decided to drive away and leave his friend, Sadik Baxter, behind.
After a night at the Seminole Casino in Hollywood, the duo drove to Rock Creek, a two-mile development east of I-75 and north of Stirling Road, to steal items from inside vehicles parked in driveways.
Baxter was arrested quickly after a neighbor spotted him breaking into his car and called 911. Oakley, who told investigators he never got out of the vehicle, drove away.
BSO deputies followed as Oakley got onto Stirling Road and then Palm Avenue.
Driving at 81-miles-per-hour, Oakley ran a light at the intersection of Sheridan Street and Palm Avenue striking a vehicle and plowing into Amelkin and McConnell, killing them instantly, records show.
Donna Amelkin knew something was wrong when someone rang her doorbell before noon.
"It began with two stupid kids breaking into cars," said Amelkin, adding it ended in "two murders."
Oakley, then 26, and Baxter, then 25, were convicted of two counts of first-degree murder, among other charges including burglary, for the deaths of Amelkin and McConnell. They are serving life sentences in prison.
Donna Amelkin blames the man behind the wheel for her husband's death, but also the deputy, who was chasing Oakley for 2.5 miles.
"That is [BSO] the people who are supposed to protect us," said Amelkin, an English teacher. "Did they make a good decision that morning? Of course not."
The Broward County Sheriff's Office in court documents denies there ever was a pursuit and no vehicle pursuit report exists.
But NBC 6 Investigators obtained a surveillance video and sheriff's audio recordings that seem to say otherwise.
Surveillance video from a school, just 500 yards north of the crash on Palm Avenue, shows the suspect vehicle speeding. Four seconds behind him the first Broward deputy in pursuit and then 5.5 seconds behind is the second deputy.
When BSO's Polan learned about the details that led to the pursuit and watched the surveillance video, he said such a pursuit would have not been justified under the current policy.
"If all the information you are telling me is correct and accurate, and I can presume that it is, then that would be classified as a pursuit," Polan said.
In court records, the sheriff claims there was no pursuit, but police dispatch recordings from that day are peppered with pursuit references.
"I need you guys over here Sheridan and Palm regarding a 31 and 21 and two bicyclists got struck. I presume they're 10-7 (deceased) because they got yellow tarp over them," a supervisor said when he called a detective at 7:30 a.m.
"From a pursuit?" the detective asked.
"Yeah," the supervisor responded.
"We are involved or outside agency?" the detective asked.
"We are," the supervisor said.
Life Without Her Partner
It's been over three years since Donna Amelkin's lost her husband. She misses him and the life they had together.
"We didn't do exotic things. We couldn't afford it, but we liked just being together," she said. "It was a really nice time in our lives. He loved turning 60."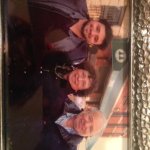 The mother of three says she knew little about vehicle pursuit policies before she got that knock on the door.
But she's certain about one thing.
"We do believe had there not been a police chase, he [her husband] would be alive," the high school teacher said. "We all believe that."
Donna Amelkin is suing BSO for negligence.
"It was tragic, it was unnecessary, it was careless, it was needless and negligent," she said. "Maybe if more cops didn't chase when they were not supposed to, there would be less deaths, less violence."
As for Oakley's and Baxter's convictions and prison sentences: The Amelkins, including her three adult children all attorneys practicing in the New York-area, believe the punishment is too harsh. The young attorneys wrote letters to the judge presiding over the case, stating as much.
"These two 26-year-old guys did not wake up that day to go kill somebody and that I believe in my heart and soul," she said. "Do I think they were stupid? Yes. Did they deserve to be punished for something? One-hundred percent. … Not felony homicide."