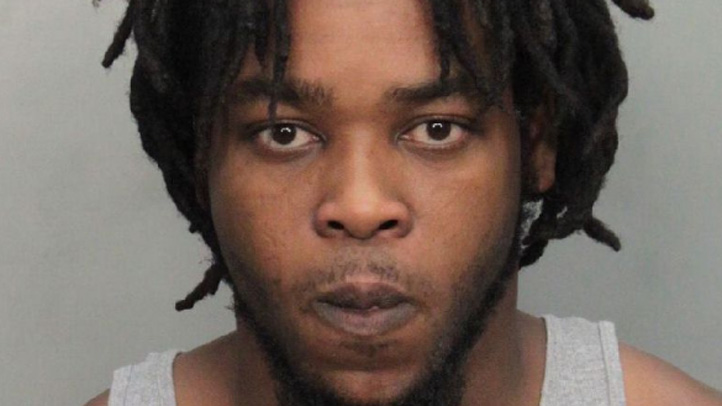 Miami Police released the names of two people arrested after an ongoing landlord-tenant dispute that left a man shot and a woman badly beaten.
Gregory Allen Johnson, 26, from Miami, was arrested Monday and faces charges including first-degree attempted murder, aggravated battery and assault, and attempted armed burglary. He appeared in court Tuesday and was held on no bond.
Judge Victoria S. Sigler said Johnson, who was ordered to stay away from the victims, faces life in prison with a 25-year minimum mandatory sentence for his first charge alone.
Angela Lorise Johnson, 50, was also arrested, police said.
The incident occurred on the 7700 block of Northwest 4th Avenue on May 31. Police said Angela Johnson began demanding rent money from a woman in her 50s when Gregory Johnson ran towards the victim and began to pistol-whip her face and head, an affidavit said. Gregory Johnson also kicked her head after she fell to the ground. Authorities said Angela Johnson then yelled, "Next time you better have my rent money," according to the affidavit.
Click here to read a story about tension between tenants and Occupy Miami protesters.
The victim's daughter, who saw the pistol-whipping but went back inside for her safety, helped her mother after Angela and Gregory Johnson left.
At this time, Gregory and Angela Johnson demanded a man in his 60s open the door to the home. Gregory Johnson shot the man in the back as he turned to get the keys, police said. When the injured man was on the floor, Johnson continued to demand he open the door to the house, according to the affidavit.
Both victims were transported to Ryder Trauma Center and are listed in serious condition. Two children inside the home during the incident were not harmed.
Detectives said they believe Gregory and Angela Johnson may be related to the landlord of the home.