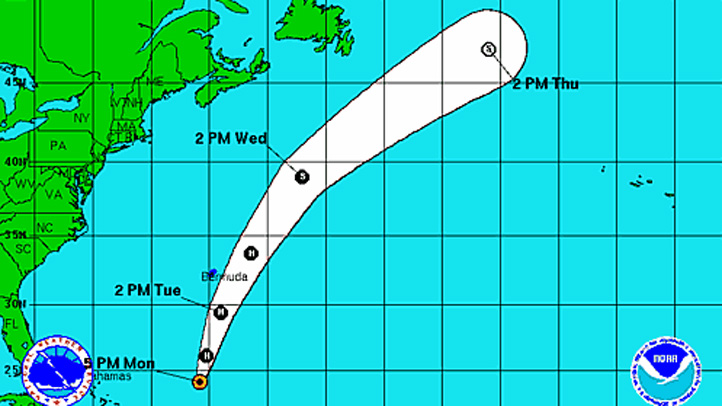 Rafael became a hurricane in the Atlantic Monday and is expected to pass near Bermuda late Tuesday, the National Hurricane Center in Miami said.
It is the ninth hurricane of the 2012 Atlantic season.
As of 6:45 p.m., Rafael had maximum sustained winds of 75 mph as it moved north at 10 mph about 560 miles south of Bermuda, forecasters said.
A tropical storm warning was in effect for the island.
Rafael was expected to pass near or to the east of Bermuda late Tuesday or Tuesday night, according to the National Hurricane Center.