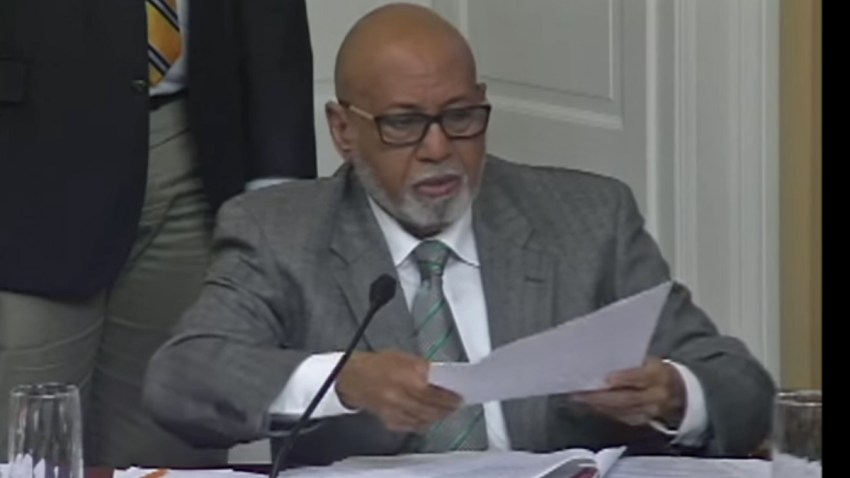 Florida Representative Alcee Hastings left no doubt this week about the way he felt reagrding the state of Texas when he called it a "crazy state" during a meeting of the House Rules Committee.
"I don't know about in your state, which I think is a crazy state to begin with — and I mean that just as I said it," Hastings said when his time started to question Representative Michael Burgess of Texas about a state choosing not to implement parts of the Affordable Care Act.
Representative Burgess immediately fired back at Hastings telling the chair that "He (Hastings) made a defamatory statement about my state and I will not stand here and listen to it."
(Watch the exchange which begins at 1:31:43 in the video below)
Hastings refused to back down from Burgess saying, "Well fine, you don't have to listen. You can leave if you choose. I told you what I think about Texas. I wouldn't live there for all the tea in China. And that's how I feel. For all intents and purposes I know what my state did, which in many respects is close to being just as crazy, and that is they did not expand Medicaid."
The hearing in the rules committee was marking up a bill to repeal the Affordable Care Act, which was approximately the 56th vote taken by the Republican-led House to repeal the bill. The discussion got heated as the parties talked about states implementing parts of the law including Medicaid expansion.
Burgess later asked that Hastings apologize for what he said about his home state. Hastings was unequivocal in his refusal to back off his earlier statement.
"You will wait until hell freezes over (in response to being told they would wait for an apology) for me to say anything in an apology," Hastings said. "I would apologize to you if I was directing my comments at you. I was commenting about the state you happened to be a resident of. I will not apologize."
Tuesday all 25 Texas House Republicans demanded Hastings apologize to the citizens of Texas, according to the Houston Chronicle. Hastings has not issued an apology and has not indicated he will do so.
"I'm regretting that certain of their citizenry was offended, but what I would ask them to do is to take a line from the movie "Frozen" and let it go," Hastings told NBC 6.
The exchange was covered on "The Daily Show" in which host Jon Stewart pointed out to Hastings, "You're from Florida and you're calling Texas crazy?"