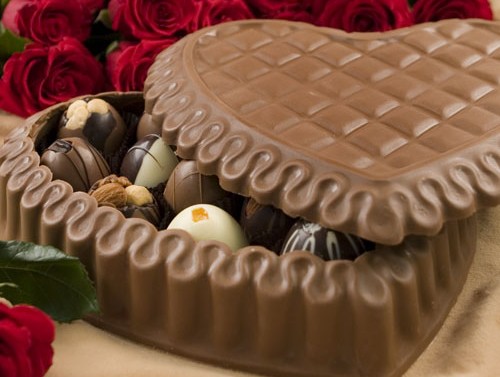 A hug and a box of chocolates: everyone should get at least one of each on Valentine's Day.

Even politicians.

A few days after Marco Rubio rallied in Fort Myers at the site of Charlie Crist and President Obama's infamous hug, which was in celebration of the federal stimulus package, Crist showed Rubio some affection as well.

Sort of.

Apparently Crist's campaign team was in the mood for love - and puns - over the weekend, and came up with The Marco Rubio Valentine's Day Sampler, which the Miami New Times posted on their blog.

"Marco Rubio is like a box of chocolates... You never know what you're gonna get," the flyer reads, and goes on to list all of the tasty treats included.

Our favorites: The FIU Fudge, which includes ingredients such as backroom deals and an unadvertised $69,000-per-year part-time job at the school, and the Bittersweet Earmarks, which are made of "a $96,000 contract to represent a hospital just months after securing the hospital a $20 million state earmark."

Fittingly, Rubio's retort, was titled Charlie and the Desperation Factory.

We can't wait for future holiday themed attacks. Crist as the Easter Bunny, hiding his Democratic tendencies instead of eggs? A scandalous picture of Rubio wearing white lies the day after Labor Day? The possibilities are endless.

But the Senate campaign that was supposed to be a relative shoe-in for Crist hasn't been such a holiday. According to a Quinnipiac poll taken last month, Rubio was in the lead with 47 to Crist's 44 percent. Rubio's mug also graced the cover of the New York Times magazine a few weeks ago, the article touting him as possibly the new face of the Republican Party.

"It's hard to believe that it's been a year since the Obama/Crist stimulus package happened in this very building," Rubio said during the recent rally. "Time flies when you're spending $787 billion."

Well, at least we know Crist wasn't just sitting around eating bon-bons all year. Or, in this case, Toffee Tax Increases and Strawberry Sweetheart Loans. We're getting a sugar rush just thinking about all the sweet campaigning to come.