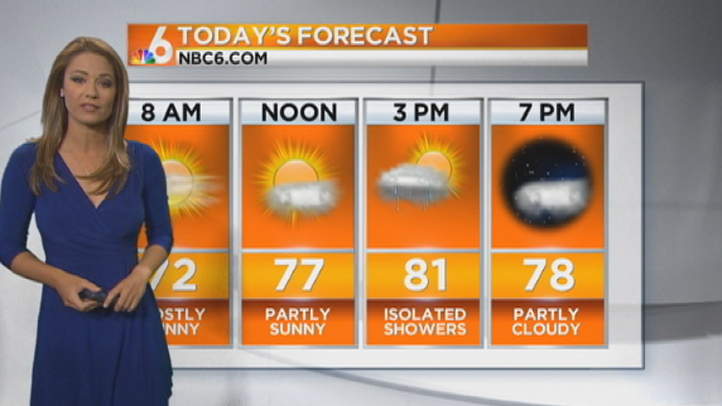 Tuesday began with with plenty of sunshine and temps in the low 70s in South Florida.

There's another nice day ahead, with temperatures warming to the low 80s. We will have breezy conditions, with a high risk of rip currents.

Because of the strong easterly breeze, we can't rule out the possibility of a stray shower through the day.

A cold front will make its way closer to South Florida on Thursday, bringing much cooler temperatures in time for Friday morning. Lows on Friday will be in the 50s, with highs only in the low to mid 70s.

Then we will gradually warm through the weekend.
More Weather Content: