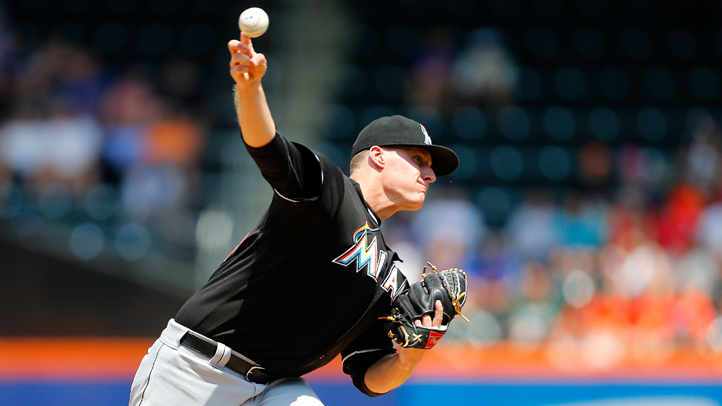 Tom Koehler made another push to win a job in the starting rotation on Monday in a game that the Miami Marlins dropped to the Washington Nationals 4-1.
Koehler went six innings and allowed two runs on five hits, with one run coming in each of his first and last innings on the mound, per the official box score. It wasn't his best effort of the spring but it was still a quality start that would be good enough to win on many days. In this one though, Koehler was tagged with his first loss to fall to 1-1. It is likely that the right-hander will make one more start before spring wraps up to keep him on normal rest for the season. The bullpen allowed another pair of runs after Koehler was lifted to put the game out of reach.
The offense didn't do much for Miami on Monday but Jake Marisnick continued to make his mark. The prospect had another two-hit game with a double to lift his spring average to .442 and further enhance his chances of making the Opening Night roster. With Marcell Ozuna nursing a leg cramp and struggling with strikeouts, Marisnick has opened eyes all spring with his consistent play. While it remains possible that both outfielders are demoted or that Ozuna wins the job, Marisnick has certainly given the Marlins something to think about.
In other news for the Marlins, Giancarlo Stanton doubled in the game and knocked in their lone run. The slugger has a .314 average this spring to go along with five home runs and 15 runs batted in. Adeiny Hechavarria committed his third error of the spring before exiting with a tight groin. The shortstop is listed as day-to-day.
Miami will take on the St. Louis Cardinals on Tuesday with Jose Fernandez scheduled to make the start.