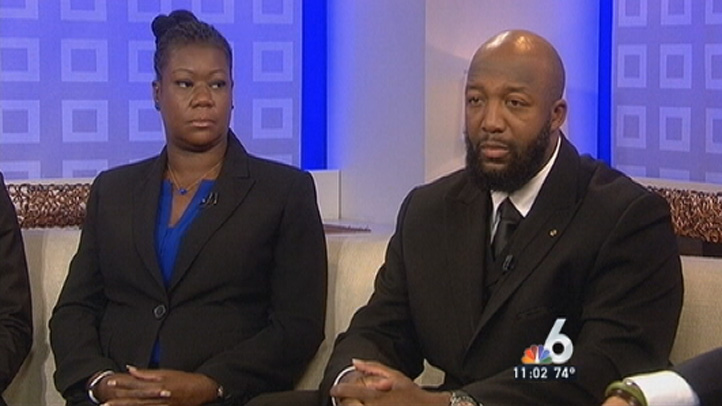 The parents of Trayvon Martin spoke publicly for the first time Thursday since a jury found George Zimmerman not guilty in his death.

"I just didn't understand how can you let the killer of an unarmed child go free. What would your verdict have been if it had been your child?" father Tracy Martin said, while appearing with Sybrina Fulton on NBC's "Today Show."

Fulton said the verdict is a signal to young minority men.

"It is sending a terrible message to other little black and brown boys that you can't walk fast, you can't walk slow, so what do they do? I mean how do you get home without people knowing or assuming that you're doing something wrong," Fulton said. "Trayvon wasn't doing anything wrong."

Tracy Martin said he believes his son was profiled because he was black.

"Anytime you have a person that makes an assumption that a person is up to no good, there is some type of profiling there," Tracy Martin said. "Was he racially profiled? I think that if Trayvon had been white, this would have never happened."

Fulton and Martin also weighed in on the protests that have taken place across the country in the wake of the verdict.

"The protests should be peaceful protests. We are not saying for them not to protest, because they have a right to protest, they have a right to be heard," Fulton said. "But we just want to make sure that it is peaceful, that nobody gets hurt that nobody gets arrested, that you don't damage your own property."