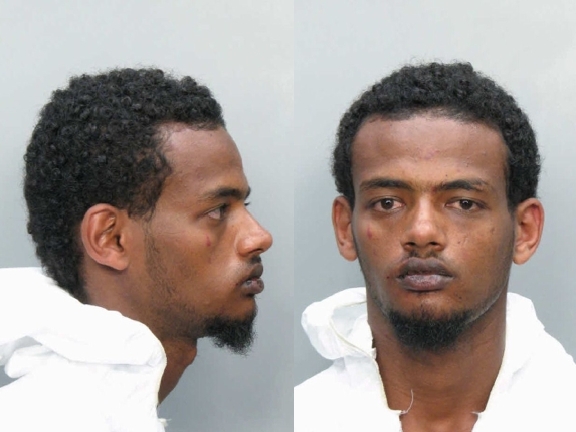 Well, this won't go on any tourist brochures: two women have been hospitalized after being stabbed late Saturday by an awkwardly amorous assailant at South Pointe Park, near the club Nikki Beach.
Miami Beach Police say Kidane Mengesha, 24, approached the woman and asked if he could get between them in a blanket they were sharing as they walked. When they declined, he refused to take no for an answer, prompting an argument. Mengesha became angry, then pulled out a knife and stabbed them both, according to CBS4.
One victim suffered serious injuries and was taken to the Ryder Trauma Center at Jackson Memorial Hospital; the other is being treated at Mt. Sinai Medical Center. There was no word on their condition or identities.
Mengesha was arrested a short time later. He is being held without bond on charges of attempted second-degree murder and aggravated battery. (An earlier report stated there were two assailants; information from police was later updated.)
South Pointe Park underwent a $20 million-plus renovation last year, including new lighting. Its promendade along Government Cut is open until 2 a.m.