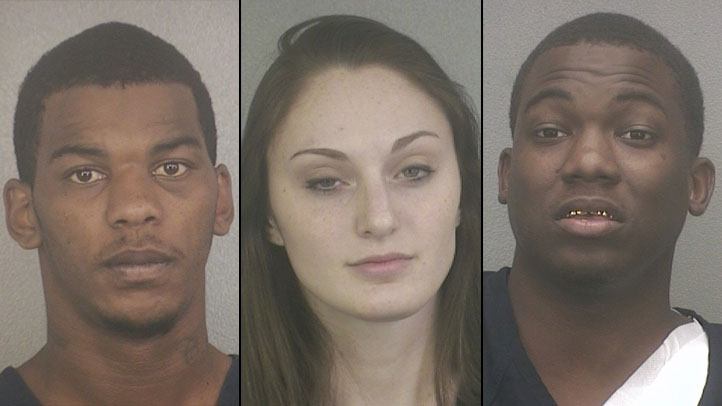 Three suspects were in custody Wednesday after police say a robbery victim in Fort Lauderdale was able to turn the tables on one of his armed assailants, shooting him in the shoulder.

The incident happened around 6:20 p.m. Tuesday in an alleyway behind the Gold Buyers business at 5130 North Federal Highway, according to a release from Fort Lauderdale Police.

Police say the victim, Oleg Flyaster, was approached by 23-year-old Marvin Broadway and 22-year-old Carlton Lowe, who were both wearing ski masks. Broadway was holding a firearm, police said.

When Lowe and Broadway demanded Flyaster's wallet, he reached behind him pretending to grab it but pulled out a gun instead and opened fire, police said.

The two suspects fled on foot without returning fire, police said. Flyaster wasn't injured.

Officers responded to the area and found Broadway, who had been shot in the shoulder by Flyaster, police said. He was taken to Broward General Medical Center for treatment for his injuries and later released to the custody of the Broward Main Jail.

A short time later, police located Lowe and 19-year-old Taylor Miller in a getaway car, the report said. Both were taken into custody.

All three were charged with robbery. Miller was being held on $40,000 bond and Lowe was being held on $60,000 bond. Broadway, who was also charged with wearing a mask while committing a felony, was being held on $175,000 bond. It was unknown if any of the three had an attorney.