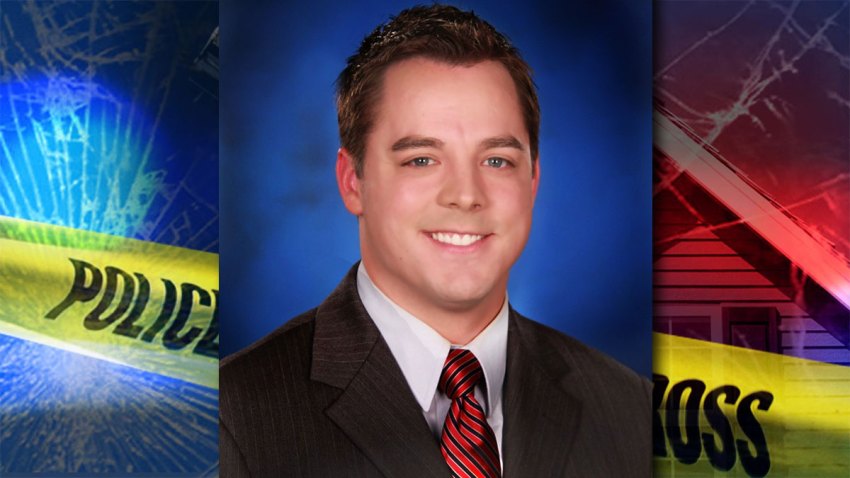 The search continues for the gunman who shot a Waco, Texas-area television meteorologist following an altercation in the station's parking lot Wednesday morning.
Patrick Crawford, a Plano native and the morning meteorologist for NBC affiliate KCEN, was in his car in the employee parking lot when he was confronted by an unidentified man at about 9:15 a.m., the Texas Department of Public Safety said.
The two exchanged words before the man pulled out a semi-automatic weapon and shot Crawford several times, the station reports. He was wounded in the shoulder and the abdomen.
Crawford managed to drive away and flag down a nearby construction worker for help. He was taken to Scott and White Memorial Hospital in Temple where he underwent surgery, KCEN reports. A hospital spokesman said Crawford is in fair condition.
A motive for the shooting has not yet been revealed. Meanwhile, the search for the shooter continues; police are looking for a man described by KCEN as white with a receding hairline, about 35 years old and wearing a black hoodie and jeans.
A person of interest taken into custody early Wednesday afternoon was cleared and determined to be "definitely not a suspect" in the shooting, according to WacoTrib.com.
KCEN-TV's studio is in rural Bruceville-Eddy south of Waco. KCEN broadcasts to the Waco-Temple-Killeen area in Central Texas.
Copyright AP - Associated Press