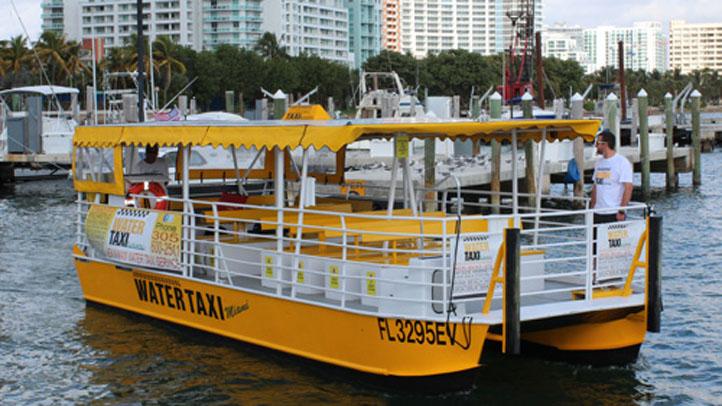 Water taxis are making a comeback

Boats are everywhere you look in South Florida, and so is traffic. So why not use one to avoid the other?

That is why Max Vlessing, owner of Water Taxi Miami, started his company.

After a decade of no water taxi service, there are now two companies operating out of Biscayne Bay, The Miami Herald reports.

Biscayne Xpress Water Taxi has the same purpose, to give people a chance to relax and enjoy the view instead of sitting in traffic.

Both include stops to the Miami Beach Marina and to downtown's Riverwalk Station.

Water Taxi Miami also has stops at Bayside Marketplace, Finnegan's on the River, and Sea Isle Marina, it says.

Bob Christoph, who manages Miami Beach Marina, told the newspaper he was surprised when two water taxi companies came into the market – but he thinks there is enough demand for both. The Biscayne Xpress can serve up to 42 passengers, and the Water Taxi Miami 38.

"I think we've seen a much more vibrant whole urban area here, and hopefully their time has come," Christoph said.