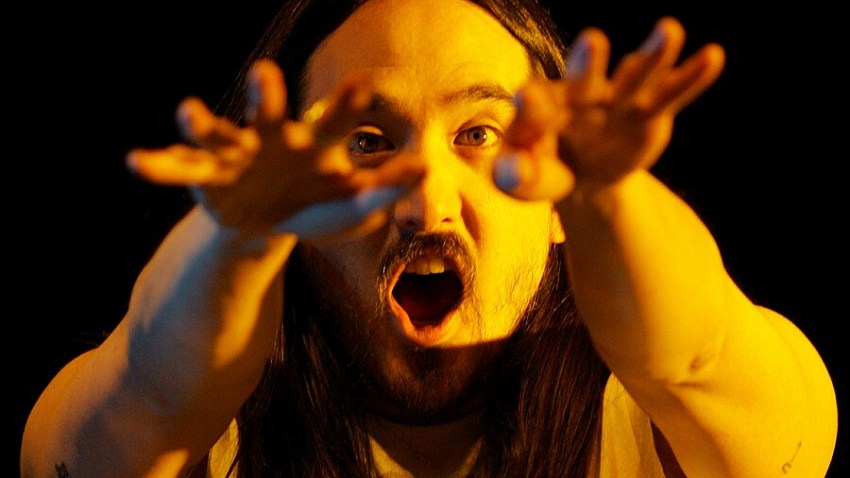 Austin has SXSW, Chicago has Lollapalooza, Tennessee has Bonnaroo, New York has Electric Zoo and here in Miami, we have Ultra Music Festival. But unlike other cities, we don't just get a three-day festival -- we get 10 days of pure music madness.

From South Miami to South Beach, almost every club and lounge is taking Winter Music Conference to the next level. And while the festival might have started Friday, today is when it really begins.

So while looking at the hundreds of events to choose from, here are ten events we think are not to miss.

Bob Sinclar Monday, March 19 at Amnesia Miami (136 Collins Avenue, Miami Beach) Mr. Bob Sinclar needs no introduction. He is a Miami and music legend who is no stranger to putting on an epic set here in the 305.

Dim Mak Tuesday, March 20 at Mansion (1235 Washington Avenue, Miami Beach) If you have never heard of Dim Mak Records, there is a good chance you know their founder, Steve Aoki. The Miami born DJ has turned his once boutique studio into one of the most well-known labels for DJs in the world. If Aoki knows anything, its pure house music. Oh and if you have never seen Steve Aoki live, we suggest you do.

Cedric Gervias and Daniel Chetrit Tuesday, March 20 at FDR Lounge (1685 Collins Avenue, Miami Beach) A party in a basement might sounds a little highschool, but over at the Delano, it's the place to be. Just a few months back, Vegas' Light Group opened it's velvet ropes of FDR Lounge. Formerly the Florida Room, the small drinking spot will be turned from an intimate lounge to WMC mecca with sounds by famed DJ, Cedric Gervais.

Nightdrive Celebrates It's 3rd Anniversary Wednesday, March 21st at Chalk Lounge (1234 Washington Avenue, Miami Beach) If you are a fan of music and culture in Miami, you probably frequent nightdrivemiami.com to get all the news you need. And to celebrate their three years of existence, they are throwing a huge bash at South Beach's premiere Ping-Pong lounge packed full of fabulous DJs.

Hard Miami Wednesday, March 21 at Grand Central (697 North Miami Avenue, Miami) From Wednesday to Sunday, Grand Central is bringing lots of music to downtown Miami. Kicking things off, their Hard Miami is not a one, but two night event with more DJs than you have fingers and toes. The best part? Tickets are only $25.
Music Loves Fashion Wednesday March 21 to Friday, March 23 at the Raleigh Hotel (1775 Collins Avenue, Miami Beach) Music + fashion—what could be better? Well, how about some of the biggest DJs in the game. Music Loves Fashion is a inaugural four-day showcase of international sounds from the underground and producer symposiums. It is also the best place to get your day started early figuring it takes place between 11:00am and 11:00pm each day from Wednesday, March 21st to Saturday, March 24th.
Kali Mutsa Thursday, March 22 at PAX (337 Southwest 8th Street, Miami) While Winter Music Conference brings lot of music to South Florida, it also can take a lot of money from your pocketbook. Luckily, some clubs are giving their patrons awesome acts for the awesome price of $0. Over at PAX, Kali Mutsa, Chile's gypsy-electronic band, will be there after their acclaimed US debut at SXSW.

Madonna's Official MDNA Release Party Friday, March 23 at Delano Beach Club (1685 Collins Avenue, Miami Beach) If you can't wait till March 26 for the release of Madonna's new album MDNA, we have good news: you don't have to. The Delano is hosting Miami's only official release party in their ultra-chic beach club. But we also have bad news: this event is invite only. If you have a friend with lots of connections, its time to give them a call.

Axwell of Swedish House Mafia Saturday, March 24 at WALL Lounge (301 North Biscayne Boulevard, Miami) Two people having a great WMC is most definitely internationally acclaimed DJ ensemble, Swedish House Mafia. Saturday, they will host their second annual Masquerade Motel and later, throw down at their after party inside WALL Lounge. And if you want so more mafia, check out one half of the pair, Axwell, who will be spinning again at the W South Beach's WALL.
Dim Mak Pool Party Saturday, March 24 at HIGHBAR (1111 Collins Avenue, Miami Beach) Maybe hitting the town hard late into the night doesn't sound like your cup of tea. If you still want a taste of WMC, but you need it to be under the Miami sun, don't miss Dim Mak's pool party. Not only will the whole record label be there, but they are promising fabulous top-tier secret DJ guests.