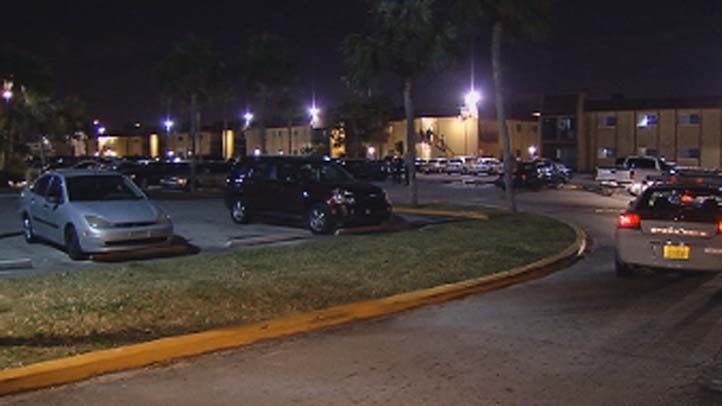 A woman was fatally shot in Lauderhill Monday night, police said.
The shooting happened around 8:45 p.m. on the 2800 block of Northwest 55th Avenue as the woman was sitting on the steps outside her condominium complex, Lauderhill Police spokesman Maj. Rick Rocco said.
The woman, who was in her late 30s, died at the scene, Rocco said.
It's believed the victim knew the gunman and it may have been a domestic related shooting, Rocco said.
There were other people inside the apartment at the time and police were interviewing them, Rocco said.
One of the woman's friends, who identified her as 39-year-old Andrienne Simmons, said she had recently moved to the area from Tampa.
"She was a good person, she really was," friend Danielle Gibson said. "What happened to her, she didn't deserve it at all."
Anyone with information is asked to call Broward Crime Stoppers at 954-493-TIPS.
More Local Stories: