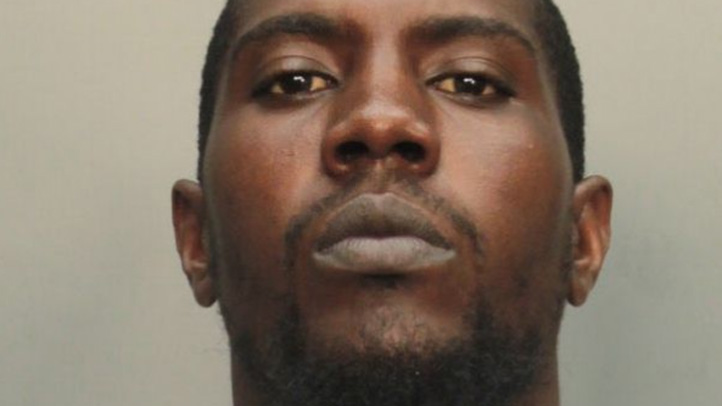 The 82-year-old woman who was kicked off the Metrorail for singing religious songs was the victim of an armed man who showed up at her house and was ranting biblical sayings, a Miami Police arrest affidavit said.

Tarard Jabar Johnson, 33, was arrested Wednesday at the home of Emma Anderson in the 1400 block of Northwest 51st Terrace, according to the affidavit.

Police say they received a call of an armed man trespassing at the home and when officers responded, they saw Johnson shove a package into a small garbage can and kick the can under a desk on the front porch, the report said.
'It's All Truth' Says Woman Pulled From Metrorail for Singing

When officers told Johnson to give them his hands he refused and "continued ranting biblical sayings and pulled away," the affidavit said. He was handcuffed a few minutes later.

Officers searched the can and found a fully loaded 9mm firearm with an extended 28-round magazine, another magazine, a box of ammo and a steak knife, the report said. The gun had been reported stolen in 2008, according to the affidavit.

According to the affidavit, Johnson had been told to leave by the homeowner but refused saying "he will not be moved."
VIDEO: Woman Pulled From Metrorail Files Lawsuit

Johnson was charged with carrying a concealed firearm, trespassing and grand theft. He was being held on $6,000 bail Friday and it was unknown whether he has an attorney.

Anderson made news in February when she was removed from a Metrorail train for refusing to stop singing after she had been asked by a security guard to stop. Miami-Dade Mayor Carlos Gimenez later issued a public apology to Anderson, who has filed a lawsuit against the guard and the security company he works for.
More Local Stories: