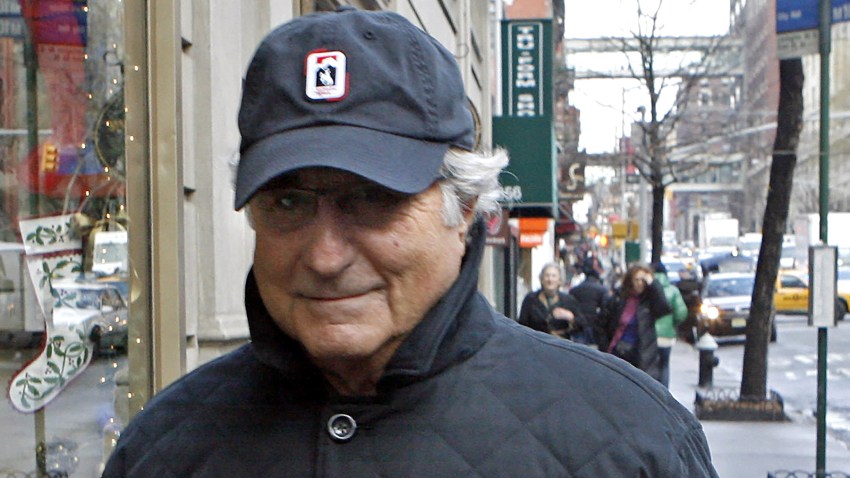 NEW YORK — At least 25 investors who trusted their money to Bernard Madoff are asking to speak at a Thursday hearing at which Madoff is expected to plead guilty to one of the biggest financial frauds in history.
Federal prosecutors said in a letter to U.S. District Judge Denny Chin Monday that they had received 78 e-mails in response to an order from Chin notifying investors of their right to be heard at any plea or sentencing hearings for the 70-year-old former Nasdaq chairman.
Chin invited victims to address the court after prosecutors submitted papers noting that crime victims have the right to be "reasonably heard at any public proceeding in the district court involving release, plea, sentencing, or any parole proceeding."
By 4:05 p.m. Monday, prosecutors said investors had sent 11 e-mails about the acceptance of a plea from Madoff, 25 e-mails asking to speak at Thursday's hearing, one e-mail about Madoff's bail, 27 e-mails about sentencing and forfeiture and 14 e-mails about miscellaneous items.
The letter, signed by Assistant U.S. Attorney Lisa A. Baroni, asked that copies of the e-mails be filed under seal to protect the privacy interests of the victims.
Madoff has been under house arrest in his luxury Manhattan penthouse since he was charged in early December with securities fraud. Authorities said Madoff confessed to family members, including two sons, that he had operated a $50 billion fraud over a long period of time.
Investigators have since said that the scope of the fraud was likely much smaller because it appeared that Madoff had included false returns in his calculation of losses.
The U.S. attorney's office first suggested Friday that a plea was imminent when it filed a brief court document indicating Madoff was ready to waive an indictment. One of Madoff's lawyers said he had already done so. A waiver of indictment is a necessary procedural step before a defendant enters a guilty plea.
A person close to the case has said that Madoff is expected to plead guilty Thursday. The person spoke on condition of anonymity because the plea had not yet occurred.
Shortly after his arrest, Madoff offered to relinquish many of his and his wife's assets, including properties in Palm Beach, Florida, and France, as well as his boats and cars.
But his lawyers have indicated in court documents that Madoff's $7 million Manhattan penthouse and an additional $62 million in assets should not be taken from the family because they are in his wife's name and did not result from any alleged fraud.
Daniel Horwitz, one of Madoff's lawyers, said Monday that Ruth Madoff was seeking a lawyer to represent her in civil litigation that has been brought.
Until now, Horwitz and attorney Ira Sorkin have represented both of the Madoffs.
Horwitz declined to comment on the latest court filing by prosecutors.

Copyright AP - Associated Press