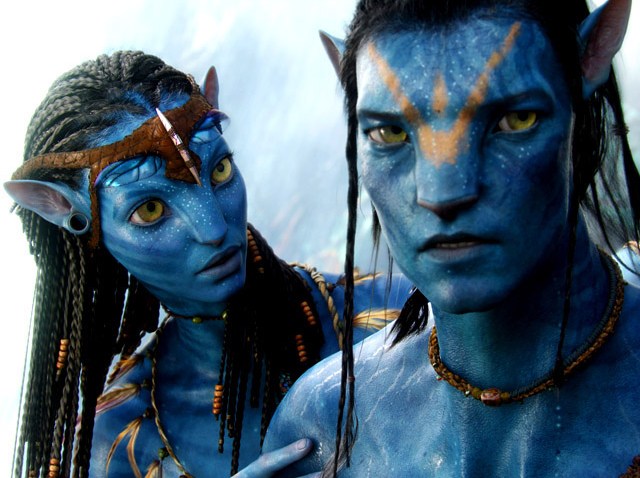 James Cameron's sci-fi epic "Avatar" finally hit the screens on Friday, pulling in $27M at the box office on its opening night, according to the Associated Press.
The film is already on track to blow by the opening weekend numbers for Cameron's last narrative film, 1997's "Titanic," which pulled in $28.6 million opening weekend. Don't let that number fool you though, the blockbuster went on to take in a record $600 million domestically.
The two hour and 41-minute 3-D epic stars Sam Worthington as marine Jake Sully who goes to the distant moon Pandora in a hybrid alien-human form to gain the trust of an alien race called the Na'vi. He eventually meets and gains the trust of a young Na'vi female, Neytiri (actress Zoe Saldana), and ends up feeling torn between his love of the Na'vi and his own people who are attempting to mine Pandora for its natural resources.
"Avatar" was once thought to be the most expensive film ever made, but its true cost lies somewhere below $400 million, a spokesperson from Fox told TheWrap. This number blows by the cost of Cameron's "Titanic," which was somewhere around $200 million, but reveals that blockbusters "Pirates of the Caribbean: At World's End," "Spider-Man 3" and "Harry Potter and the Half-Blood Prince" still cost more.