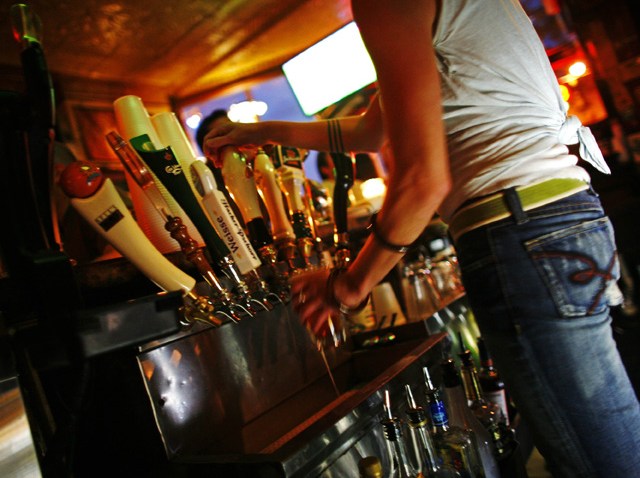 An ex-bartender who worked at a British-style pub in Southern California is suing her former employer after she said she was fired when she became pregnant and was told she didn't look enough like a "hooker."
Amanda Lambert filed her lawsuit against Kings Head, Inc., a pub in Studio City, on Tuesday in Los Angeles Superior Court. She's seeking an unspecified dollar amount for discrimination, emotional distress, wrongful termination and negligence.
She said she was told the owners didn't like her personality, even though she said she was never disciplined or warned about her behavior, and they didn't like that she wore pants when other female bartenders wore skirts or shorts and tank tops.
"I just don't know if it's going to work out here," the lawsuit alleges the bar's general manager texted to her after learning she was pregnant. "You'd be a better server and have only one shift, but you told me you can't overdo carrying trays and food."
Shortly before she was fired, court documents said, the general manager told her that the owners were not happy with the way she dressed: "Yeah too Midwest conservative, not CA hooker," the lawsuit said.
A person who answered the phone at the pub on Thursday said no one was available to comment.
Lambert's attorney Mauro Fiore said Kings Head operators failed to accommodate her.
"She was pregnant. She was asking to not wear the bartender uniform anymore. They just told her, 'you wanna be a bartender? You gotta dress like one,'" Fiore said. "It's real nonsense. Then she protested and they fired her. You can't fire someone for that. They're not going to get away with anything."
Fiore said Lambert has moved back to Ohio, where she was from, to live with her parents.
More Southern California Stories: