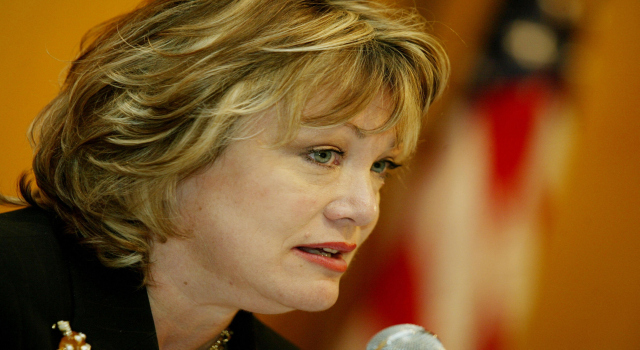 WASHINGTON — A California congresswoman with experience in military matters is the Obama administration's choice to be under secretary of state for arms control and international security.
Congressional and administration sources told The Associated Press on Tuesday that Rep. Ellen O. Tauscher is the administration's pick. The sources requested anonymity because the announcement is not official.
Tauscher was a supporter of Secretary of State Hillary Rodham Clinton when she ran for the Democratic presidential nomination last year. The State Department post requires Senate confirmation.
Tauscher, 57, chairs the House Armed Services Committee's subcommittee on strategic forces. She also is head of the New Democrats, a centrist group of House Democrats.
A former investment banker, Tauscher was elected last fall to a seventh House term. If she is confirmed for the State Department job, her district, which includes several towns between Oakland and Sacramento, would hold a special election to fill the seat.
Copyright AP - Associated Press