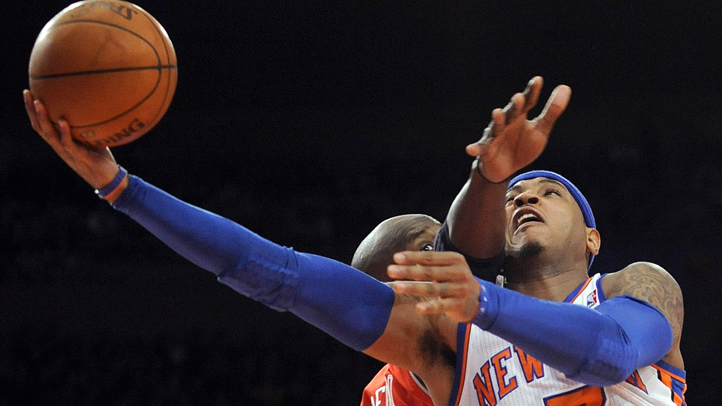 Linsanity ran into reality: All-Star Deron Williams wasn't getting embarrassed by the Harvard guy again.

Williams scored a season-high 38 points, outplaying Jeremy Lin and leading the New Jersey Nets to a 100-92 victory over the New York Knicks on Monday night.

Lin began his remarkable run against the Nets about two weeks ago, but Williams and the Nets were ready for him this time.

Lin finished with 21 points, nine assists and seven rebounds, but Williams outscored him 36-11 through three quarters, when the Nets led by 18. Lin shot only 7 of 18 and the Knicks lost for the second time in 10 games since his emergence against the Nets on Feb. 4.

Carmelo Anthony, clearly rusty in his return from a seven-game absence with a strained right groin, shot 4 of 11 and scored 11 points.
Copyright AP - Associated Press