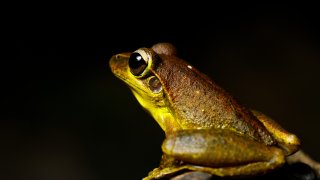 Every week, Michael Levin receives calls and letters from people who have lost limbs. 
How this happened varies — industrial accidents, military injuries, birth defects, the list goes on — but they approach Levin, a professor and director of the Center for Regenerative and Developmental Biology at Tufts University, with the same question: When can they regrow their limb?
While technologies like prosthetics have advanced, doctors are still unable to induce human limb regeneration. But scientists are a step closer. In a study published Wednesday in the journal Science Advances, Levin and his colleagues announced they were able to trigger the regrowth of legs in adult frogs. 
"They weren't perfect cosmetically, but they were pretty darn good legs," he said.
Stay informed about local news and weather. Get the NBC 6 South Florida app for iOS or Android and pick your alerts.