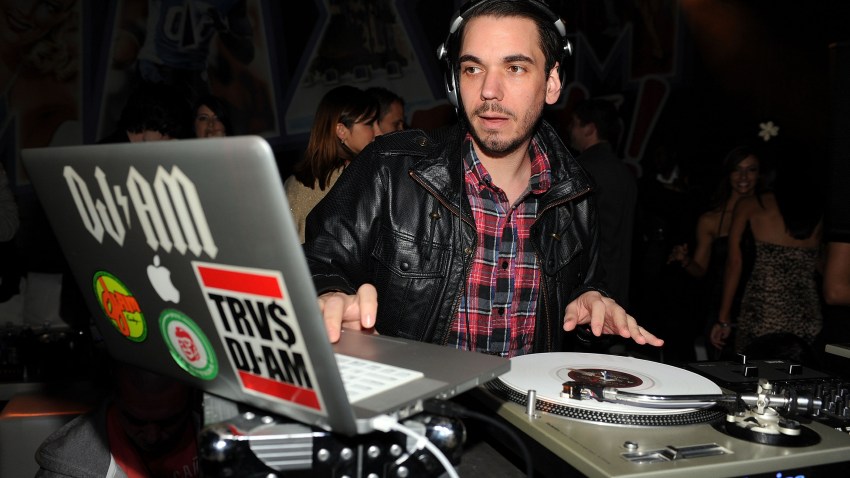 DJ AM, who survived a deadly plane crash in September was also scheduled to fly on the doomed Continental flight that crashed in Buffalo last month -- but didn't get on board, according to TMZ.com.
But according to DJ AM's publicist, the record flipper never even was booked on that fateful trip.
The disk jockey and former Blink 182 drummer Travis Barker had both survived last year's South Carolina jet crash that killed four others, including co-pilot James Bland, 52, from Carlsbad, Calif. DJ AM, whose real name is Adam Goldstein, was burned on his hands and part of his head.
He was lucky to make it out alive, and TMZ was reporting earlier that he got lucky again -- opting out of the flight that killed 49 people on February 12 in upstate New York, because he "had a bad feeling about it," according to source.
But DJ AM's publicist later contacted TMZ and said his client was "never booked on the Continental flight" and was in fact performing at the time in NYC.
The celebrity gossip site claimed that DJ AM will not fly anymore and will only book gigs if he can drive to them, but his publicist claims that he has only "tremendously scaled back his east coast residencies to focus on his recovery."
As for Barker, he recently announced he's remarrying his ex-wife after she came to his bedside while he recovered from his crash injuries, according to published reports.